Congratulations to the following placers from this weekend's girls wrestling tournament: Kenzie Jost-4th, Kylie Skadberg-3rd, Mercedes Lura-5th, Journey Peltier-6th, Khendra Garcia-3rd, Kennedy Wendel-3rd, Trisa Schroeder-2nd, Jyllian Parker-6th, Karlee Lesmann-5th, Ashley Lindberg-1st

Congratulations to the following placers from this weekend's wrestling tournament: Skye Kramlich-3rd, Trace Hoggarth-1st, Nic Garber-4th, Kael Kovar-2nd, Max C-3rd, Callen Garber-3rd

Congratulations to the Cardinaires! They placed 1st in Pom, 1st in Jazz, and 1st in High Kick on Saturday in West Fargo. Great Job!!

The Jr. High Girls' basketball game in Valley City has been postponed. The Boys' game in New Rockford is currently still on as scheduled beginning at 4:30.
Parent volunteer, Chris Pierson, presented as part of the 6th grade electricity chapter!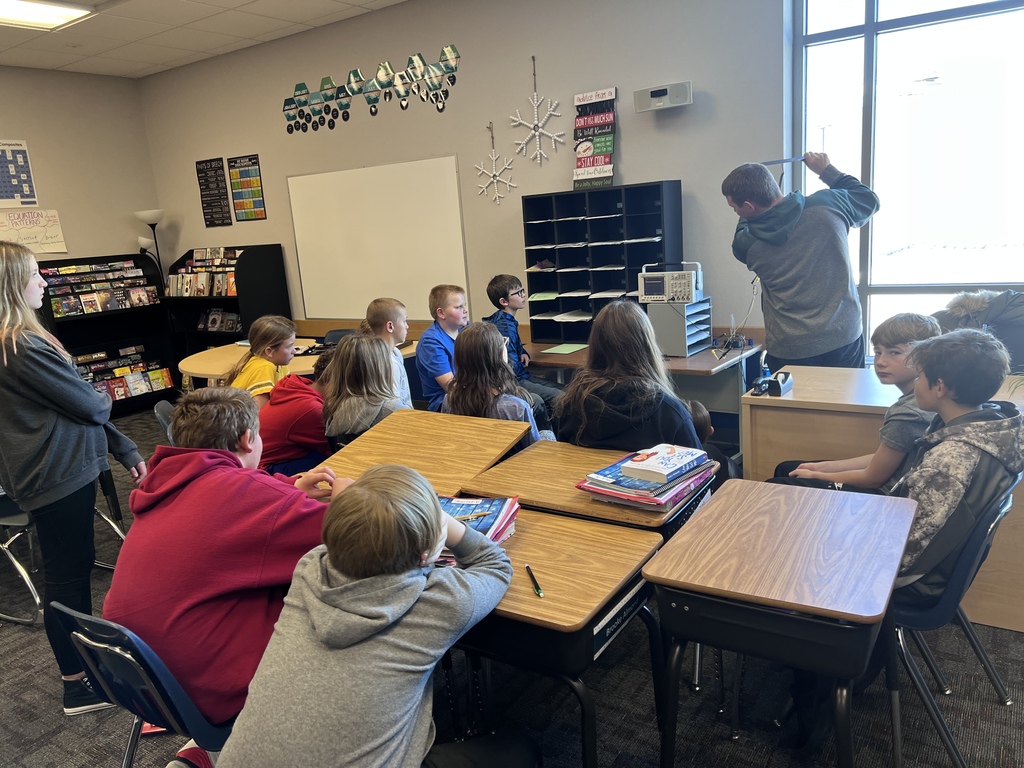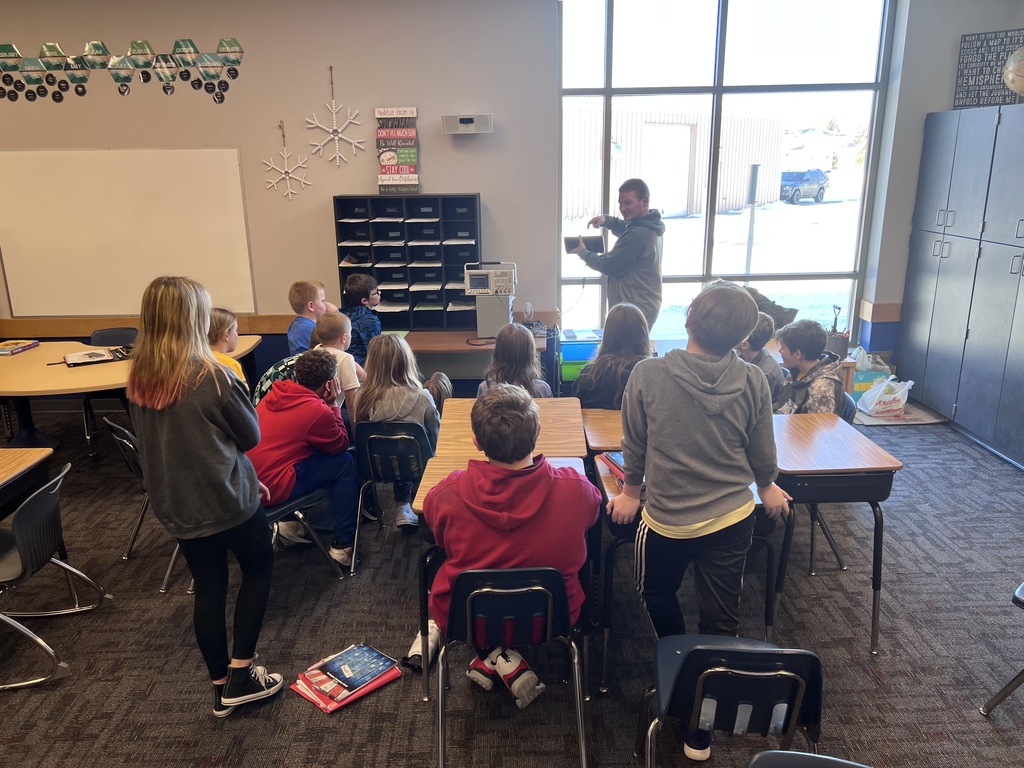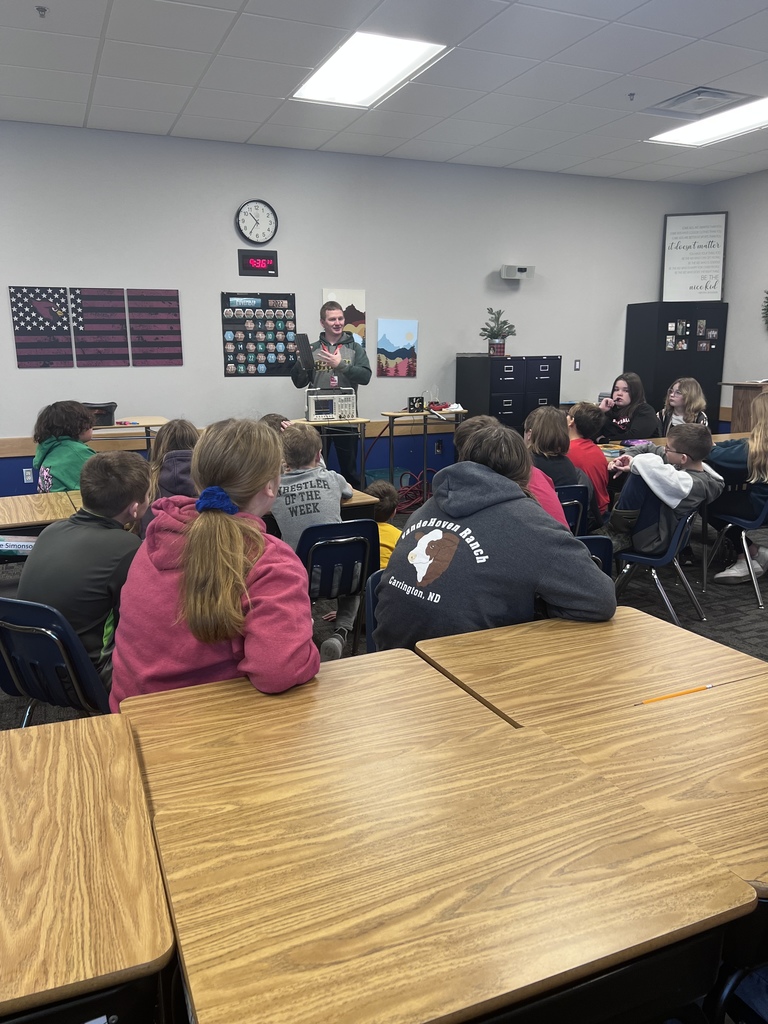 CPS partnered with Thrivent of Carrington to participate in Thrivent's annual Food Shelf Challenge. Participating classrooms collected items for Carrington's Daily Bread. By collecting at least 500 items, Thrivent's Northland Region will donate $500 to Daily Bread. As a district, we donated over 1700 items! Mrs. Page's class was the elementary winner! Here they are enjoying a pizza party they were awarded!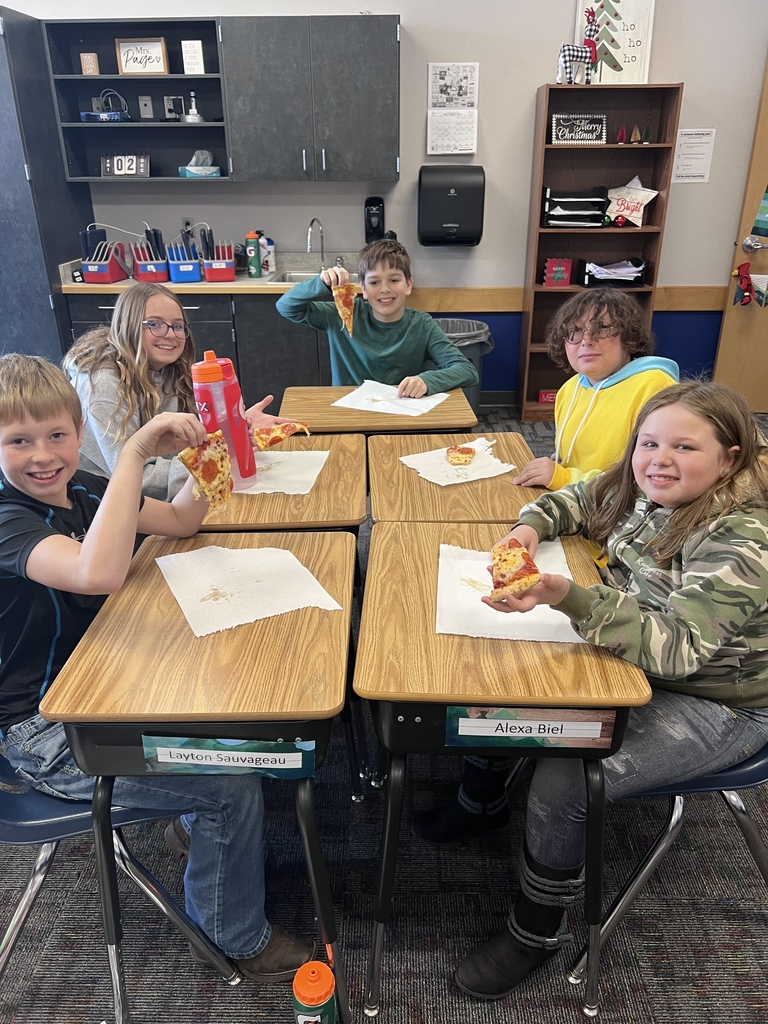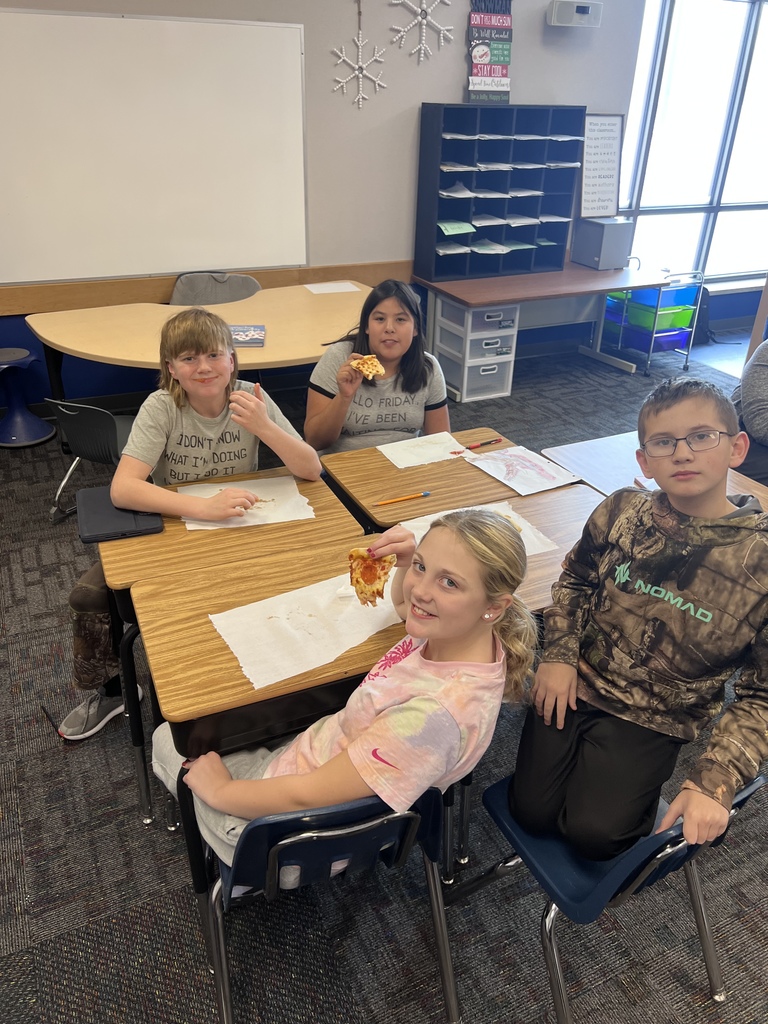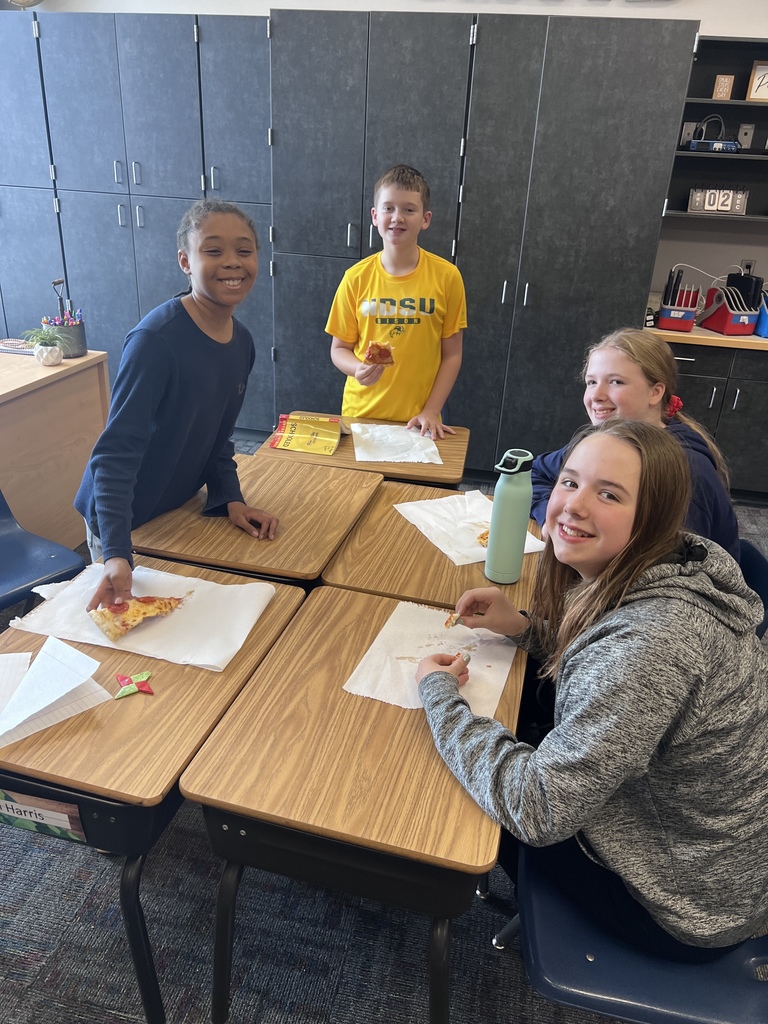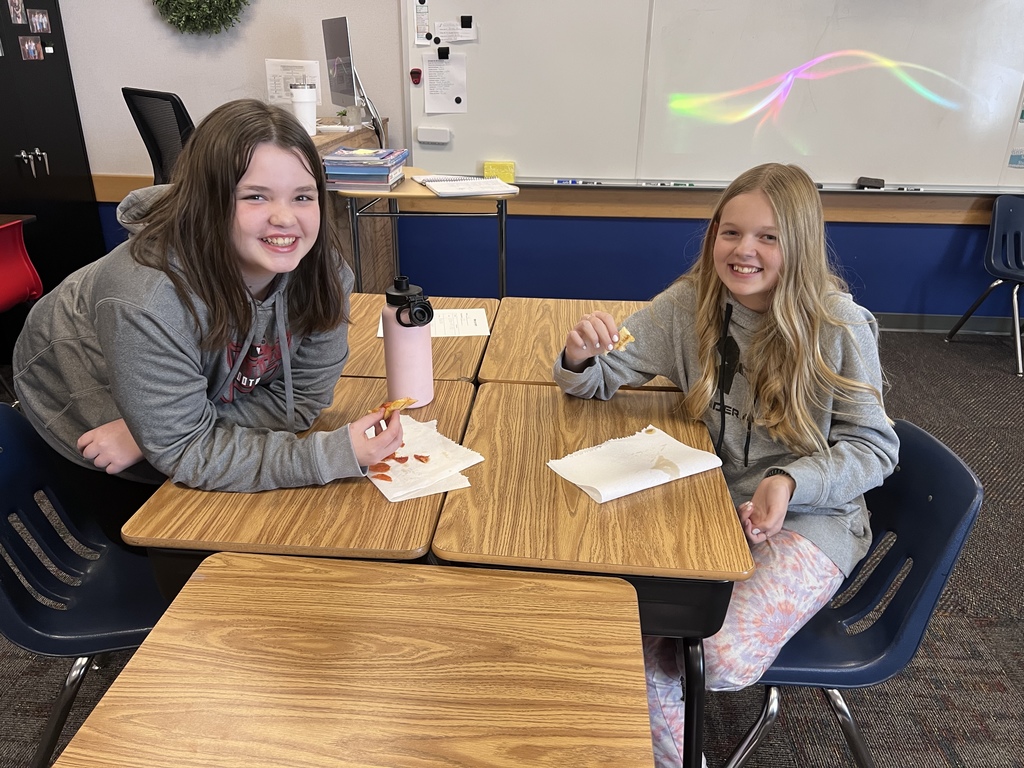 Chris "Shoof" Scheufele, presented to CPS students and families on resiliency and conflict resolution!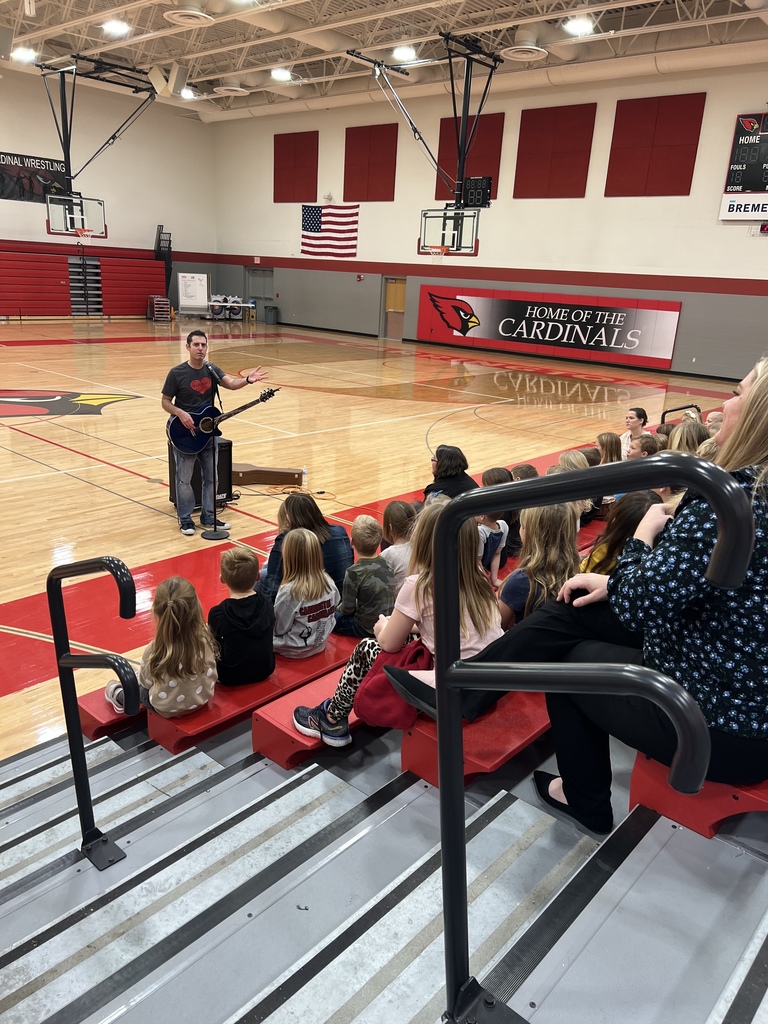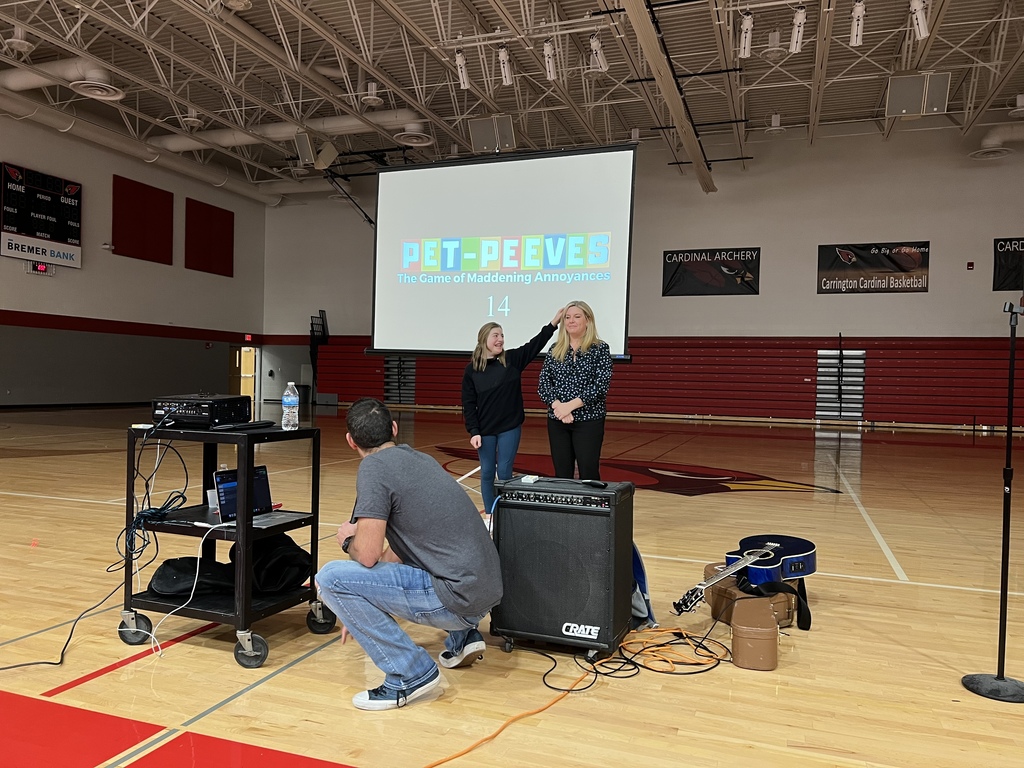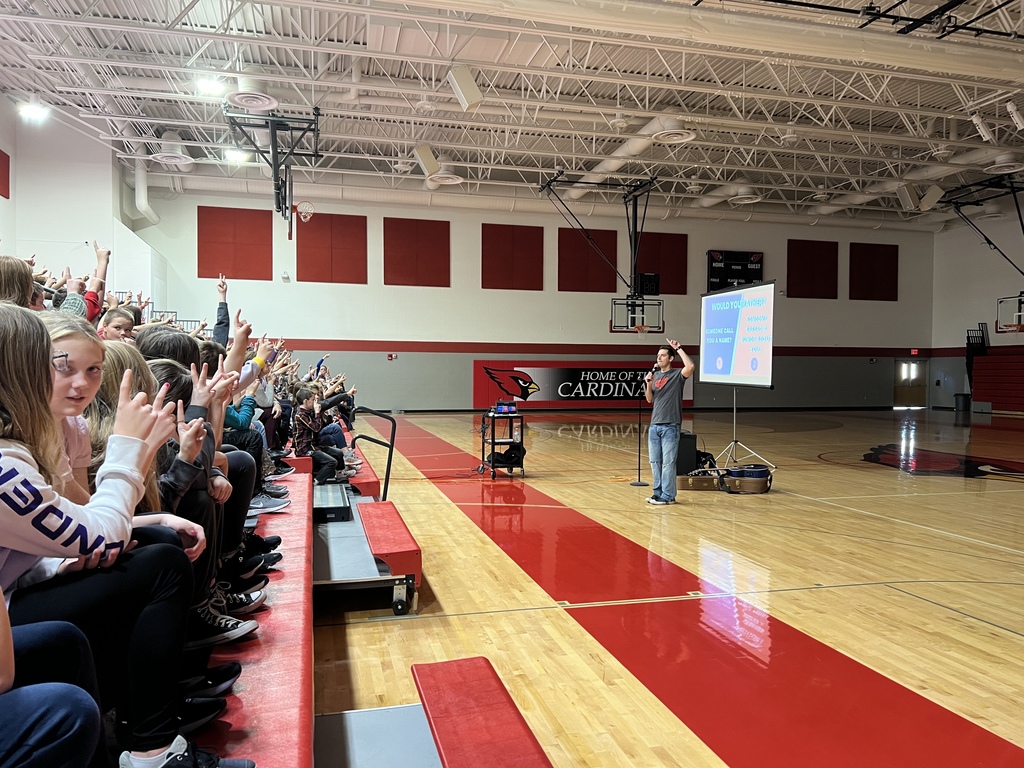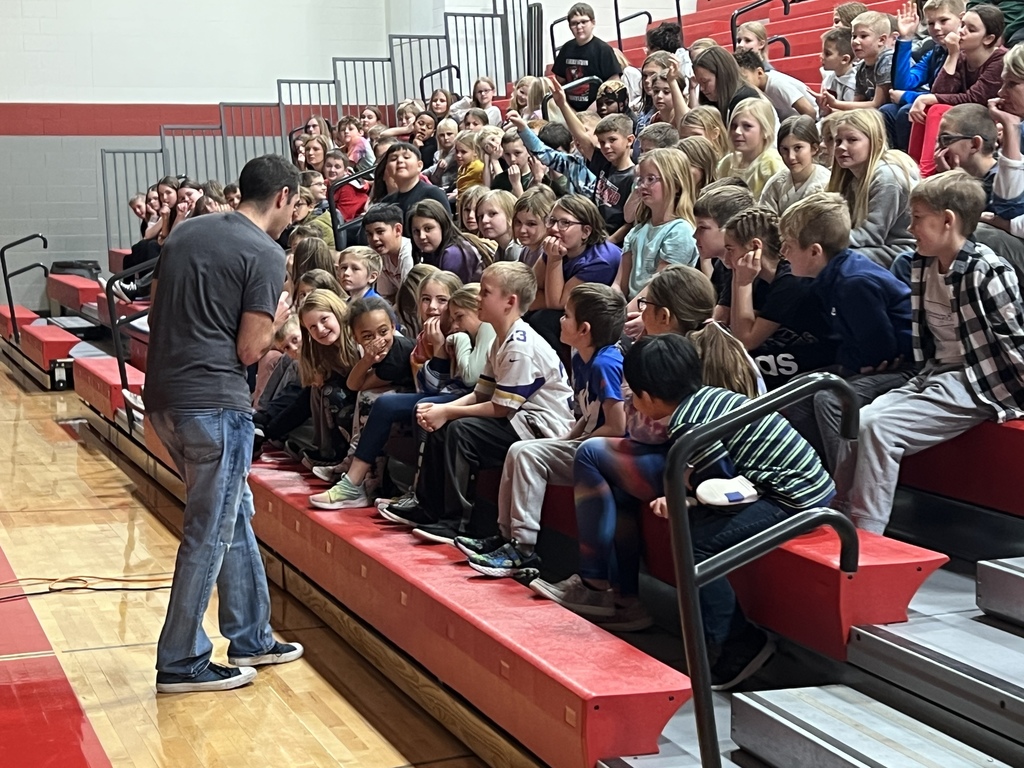 Congratulations to our latest millionaire readers!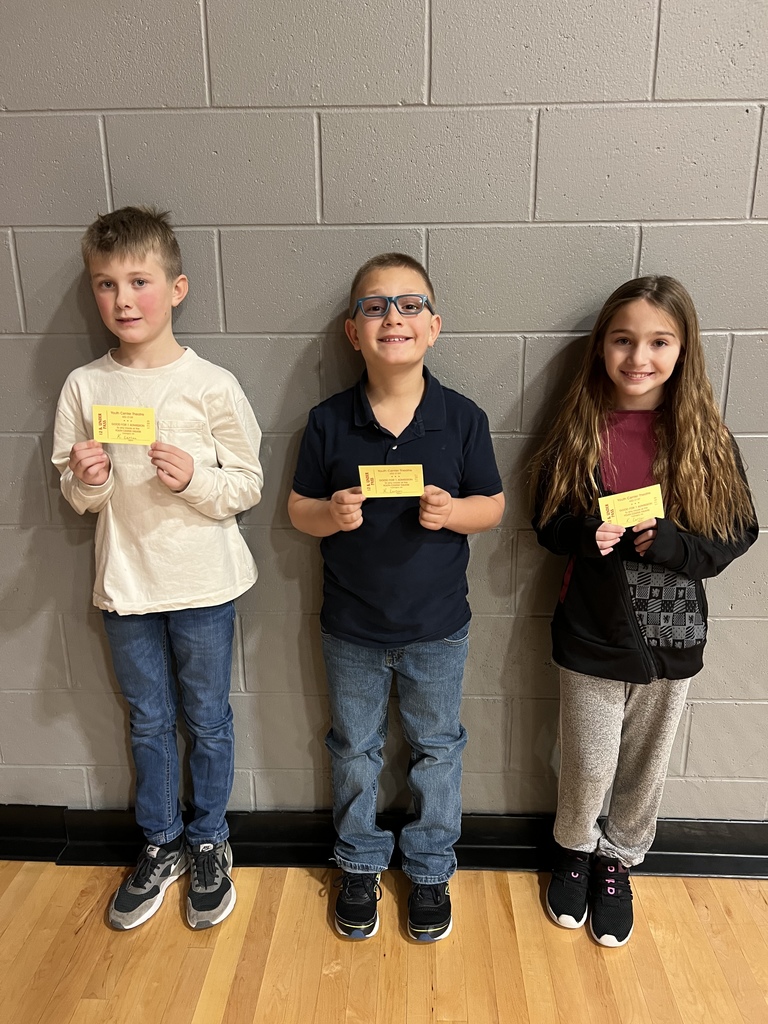 Mrs. Skytland's Entrepreneurship class had the opportunity to go to Cows & Co. Creamery yesterday! Thank you to Maartje and Casey Murphy for sharing their story on how their business started and has grown, answering questions, and, of course, letting the class try some of their delicious gelato and gouda cheese!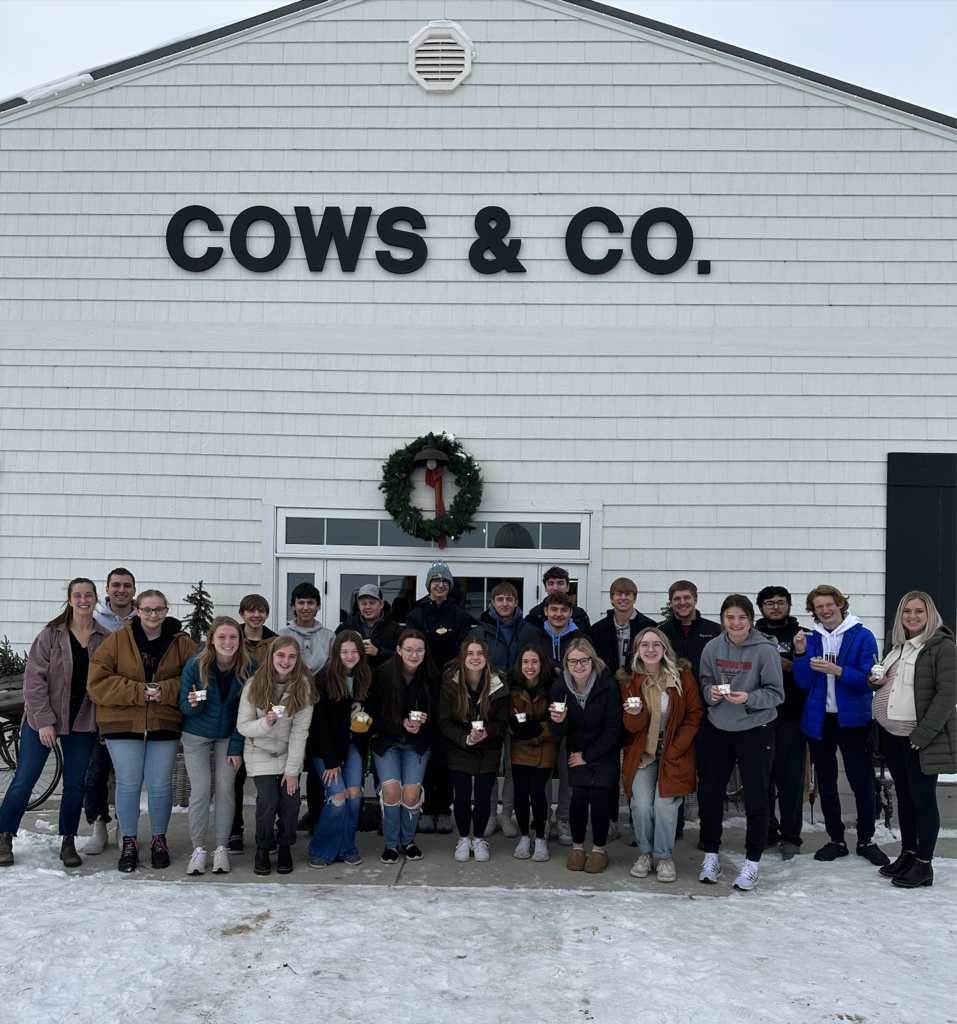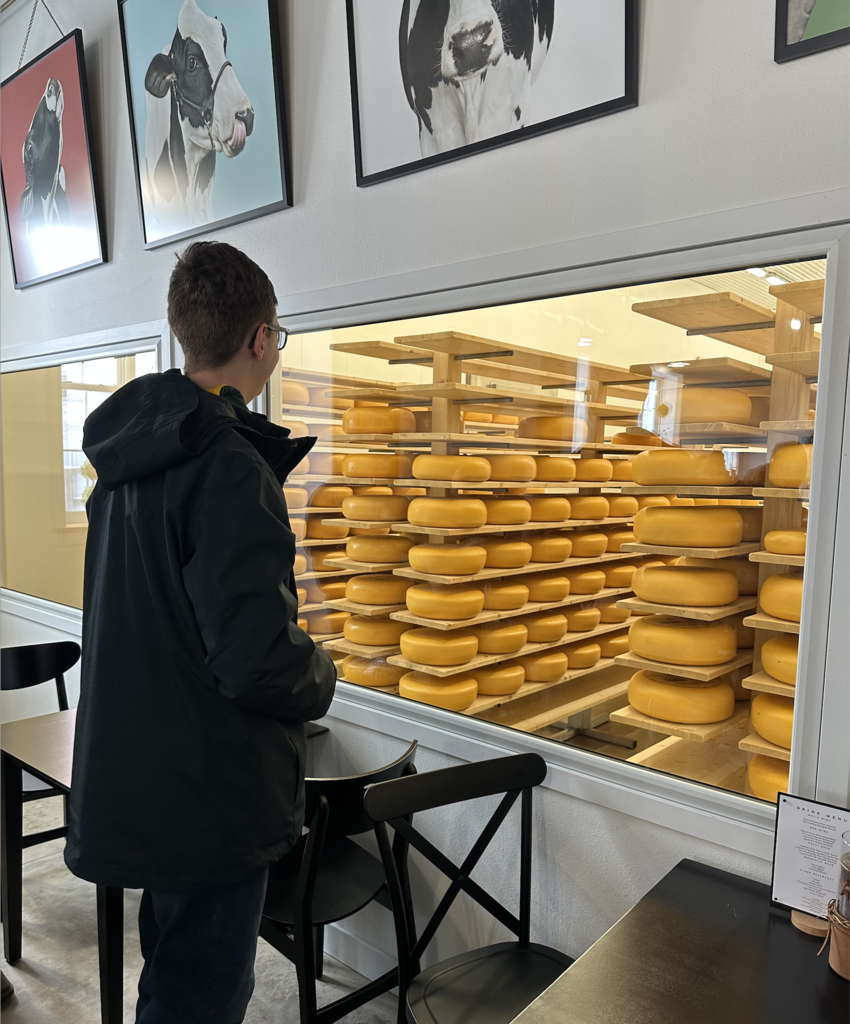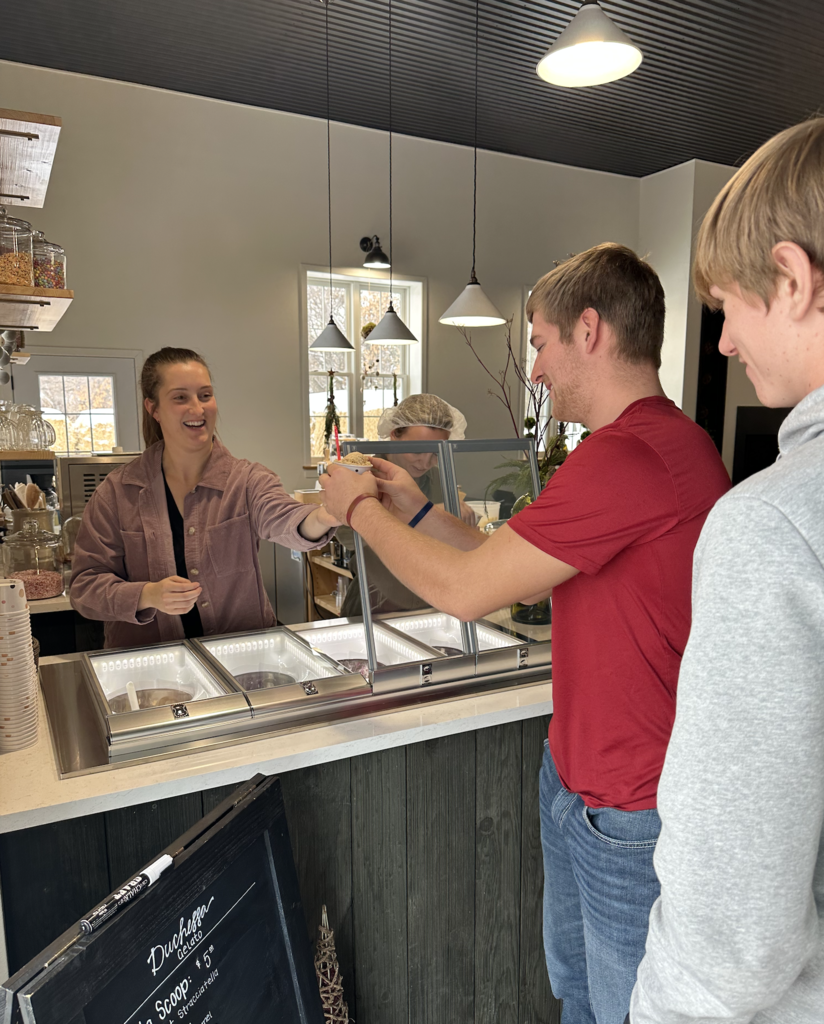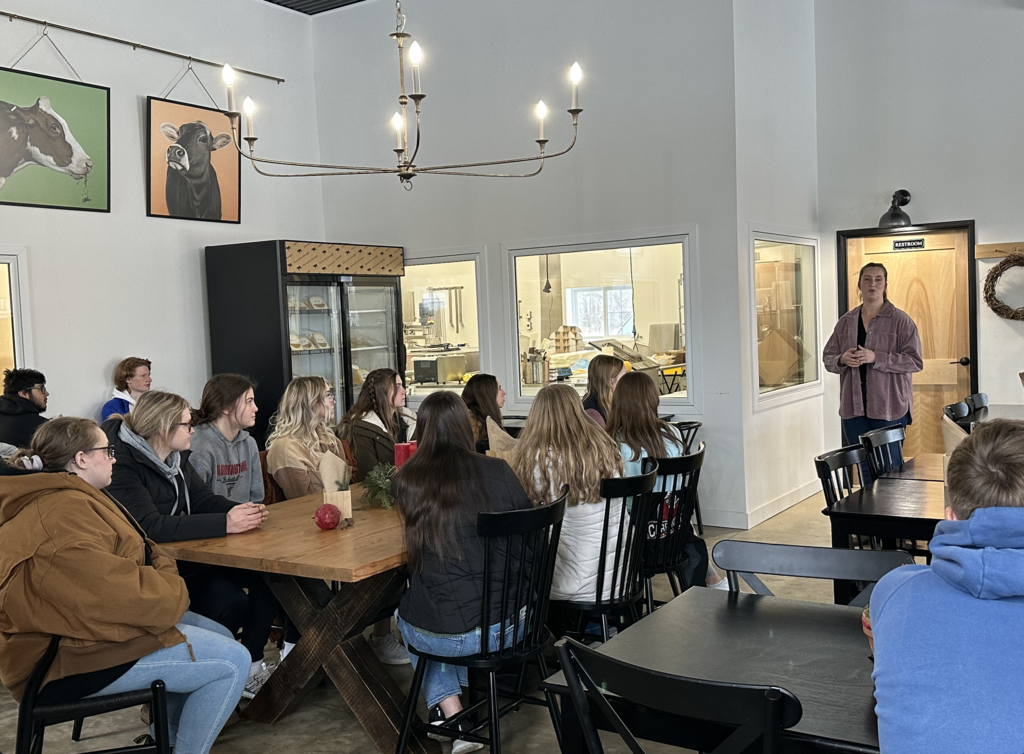 East Central Position Open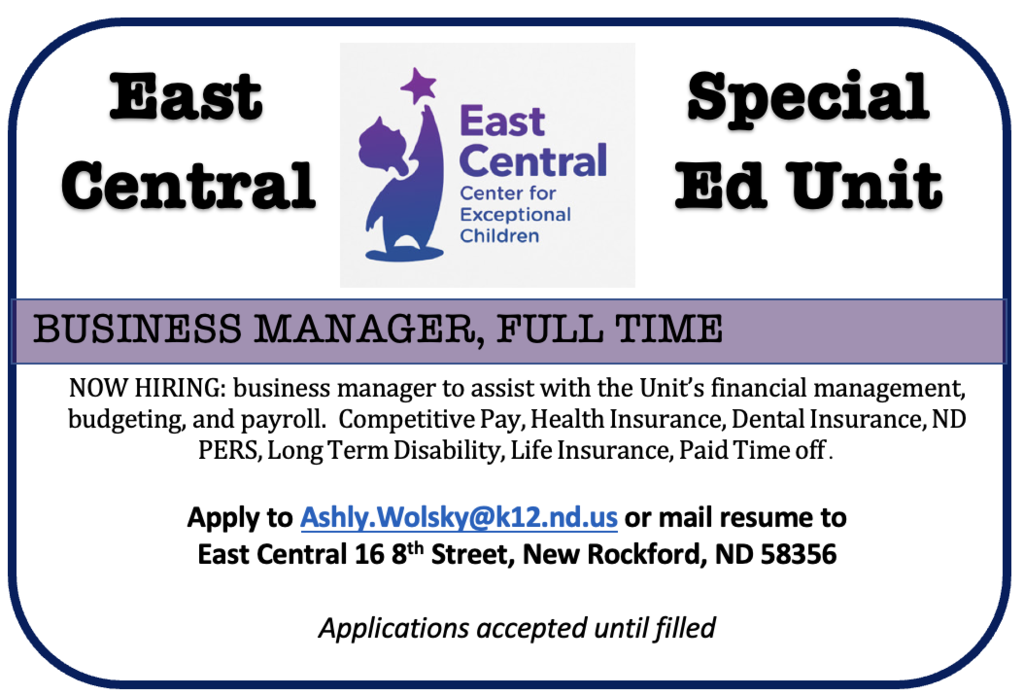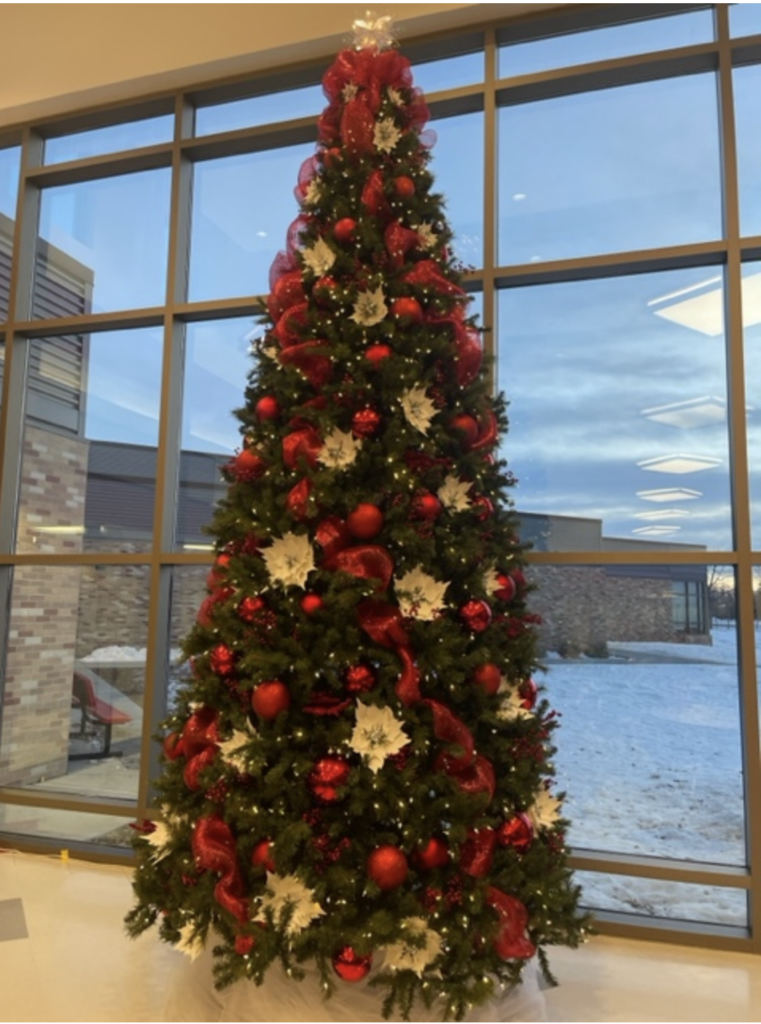 A big thank you goes out to Farmers Union Insurance for sponsoring the popcorn at the wrestling match last night!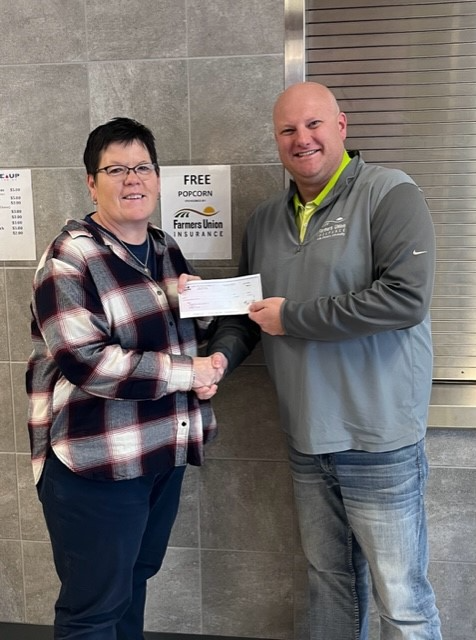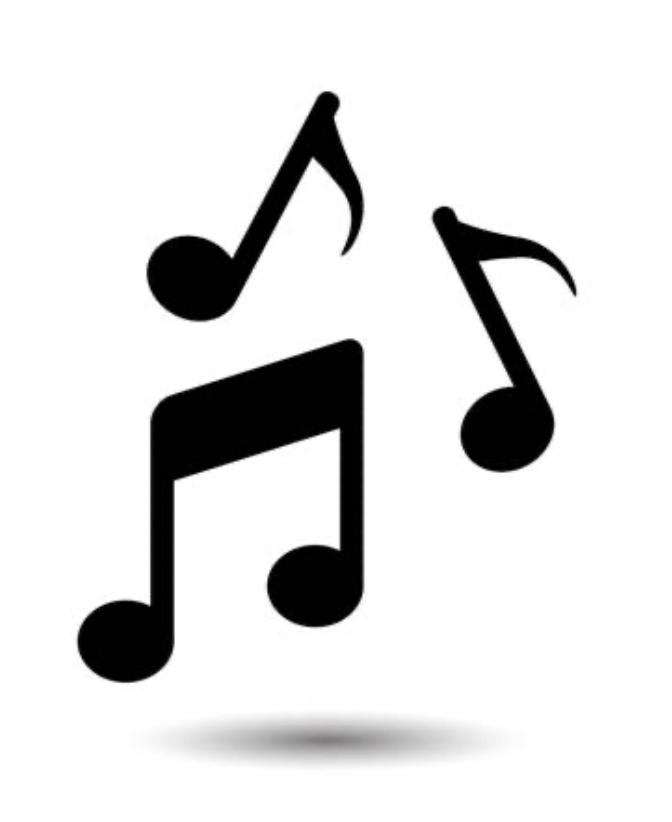 Our 5th graders are experiencing 6 sessions of the On the Move to Better Health curriculum compliments of Donna Anderson from Foster County Extension!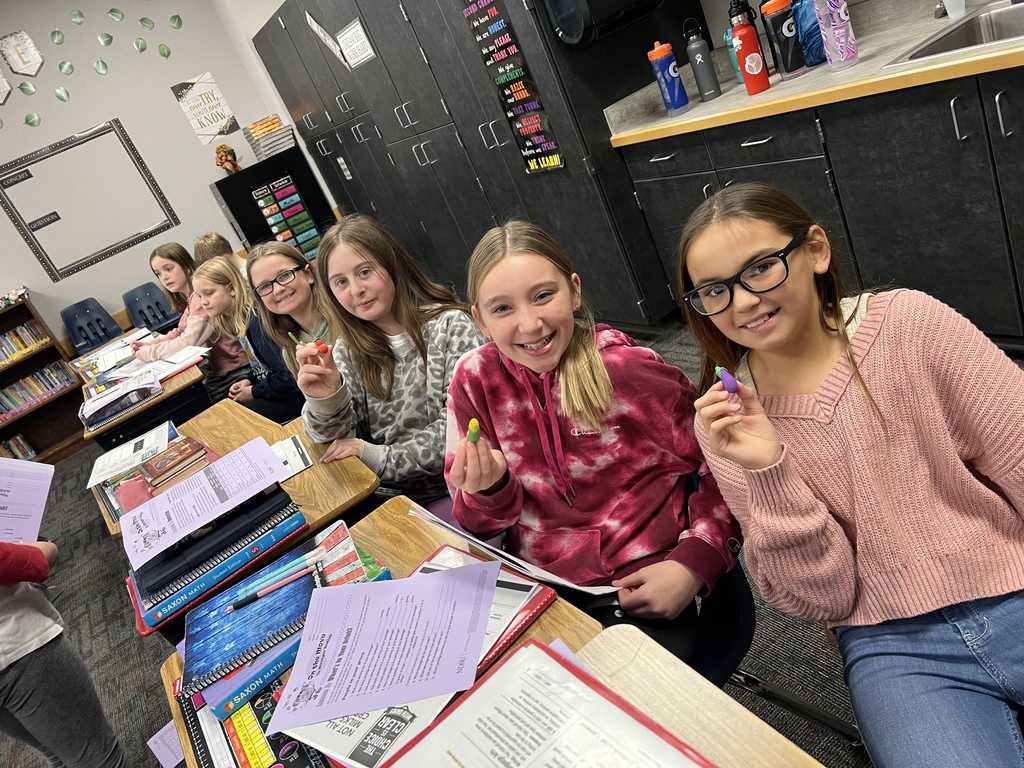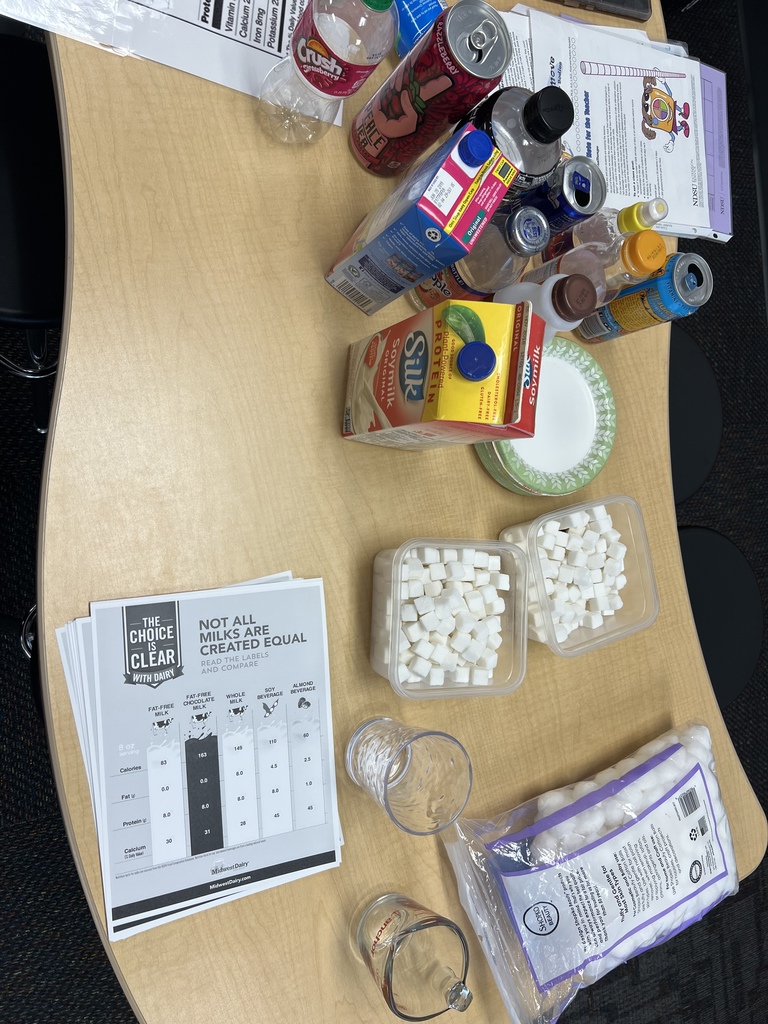 Check out this cool project done by our 3rd graders highlighting respect for others! Staff, students, and family members were included!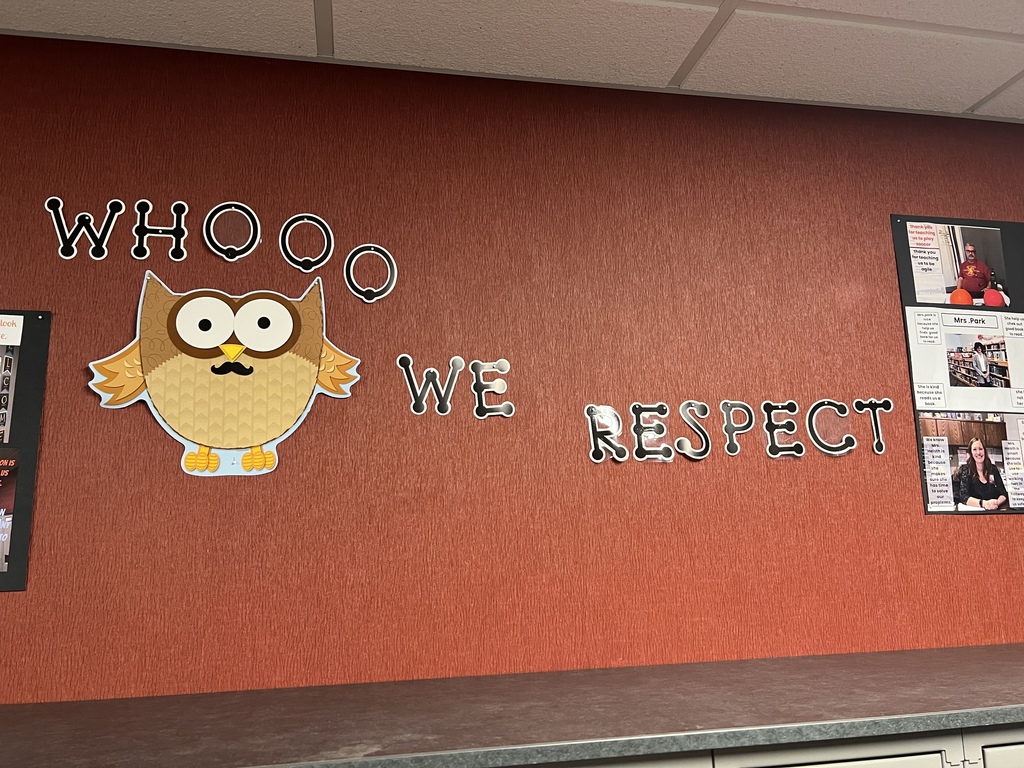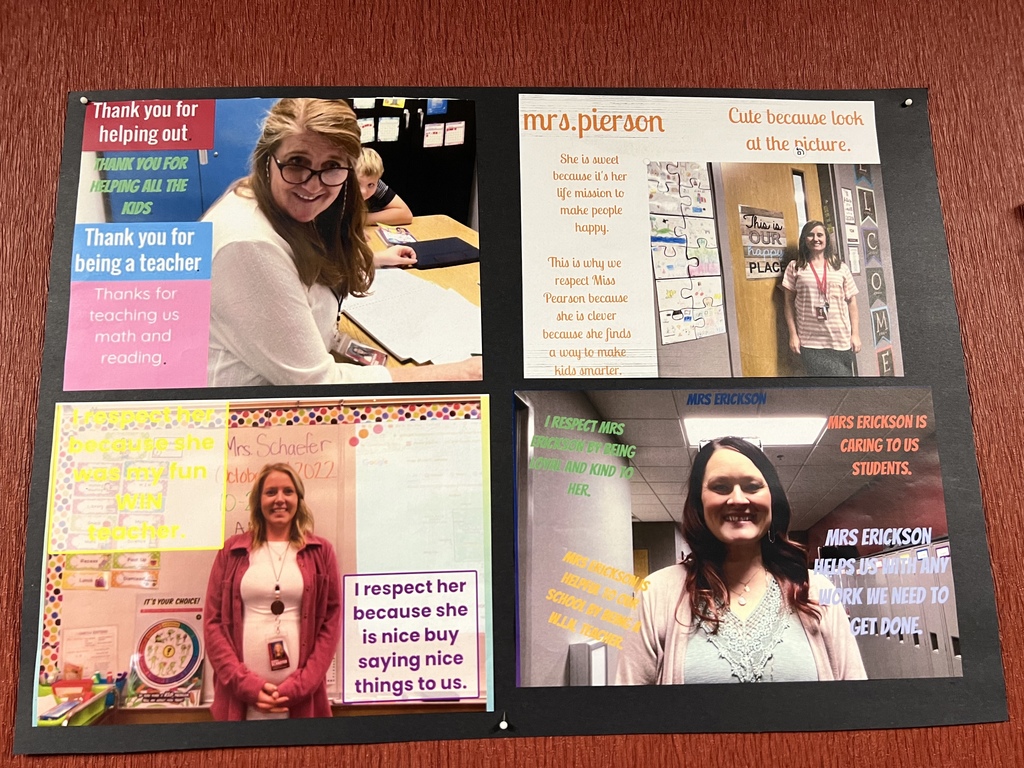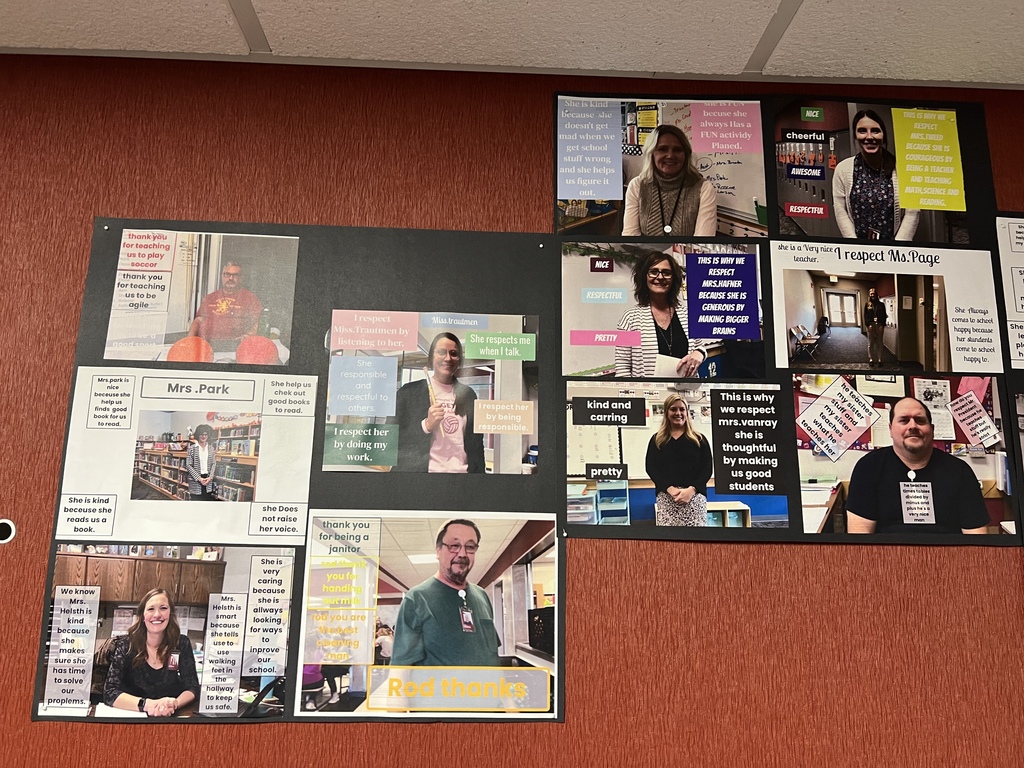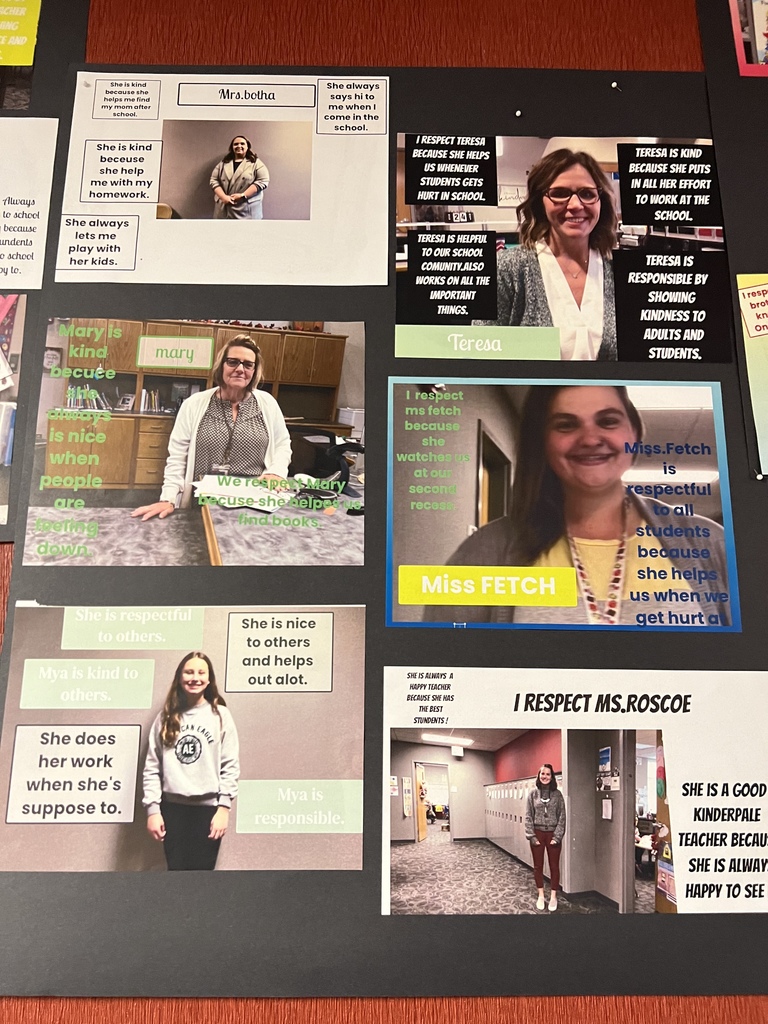 Thanks to all who attended Carrington Elementary's annual Pastries for Parents event! We served over 300 parents and students!