Shirt orders for Emerson have come in and are available to be picked up in the High School office, the office will be open until 5p.m. Please pick up your orders before Thursday. If other arrangements need to be made, please call the school.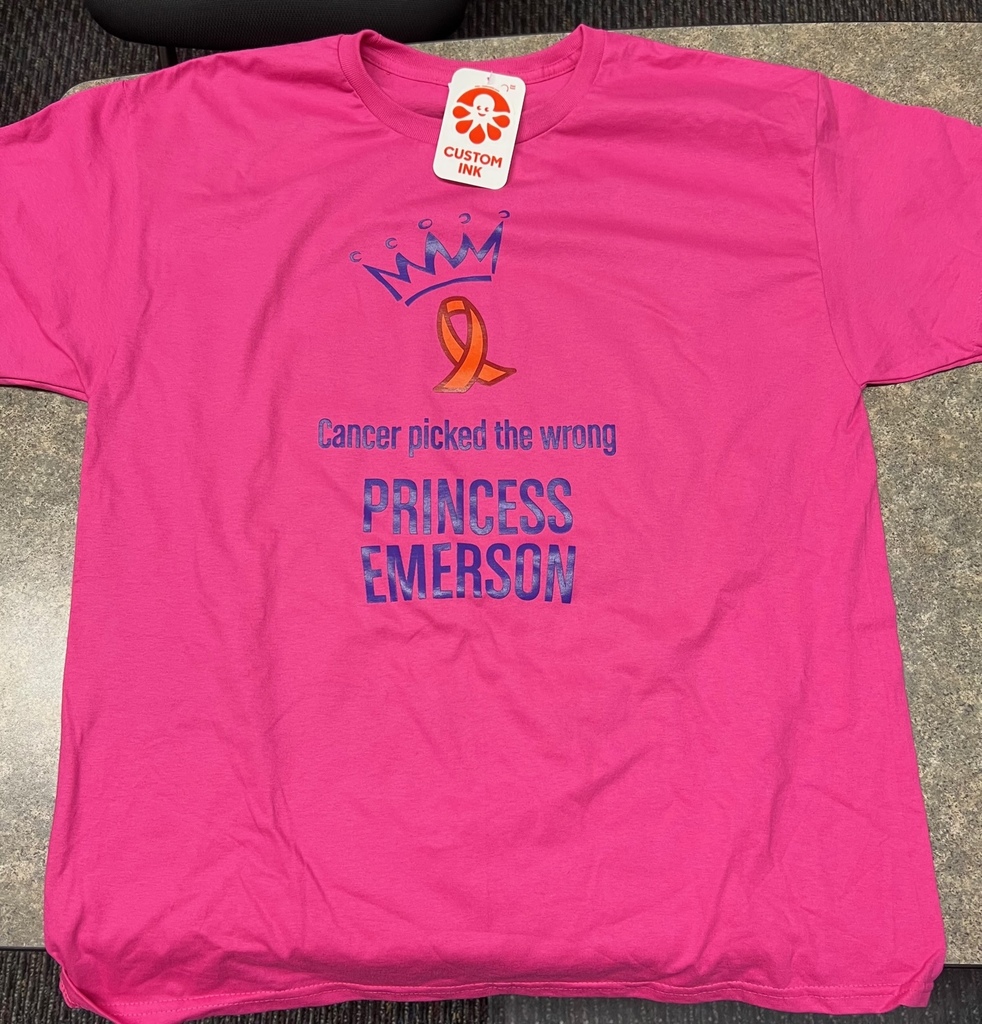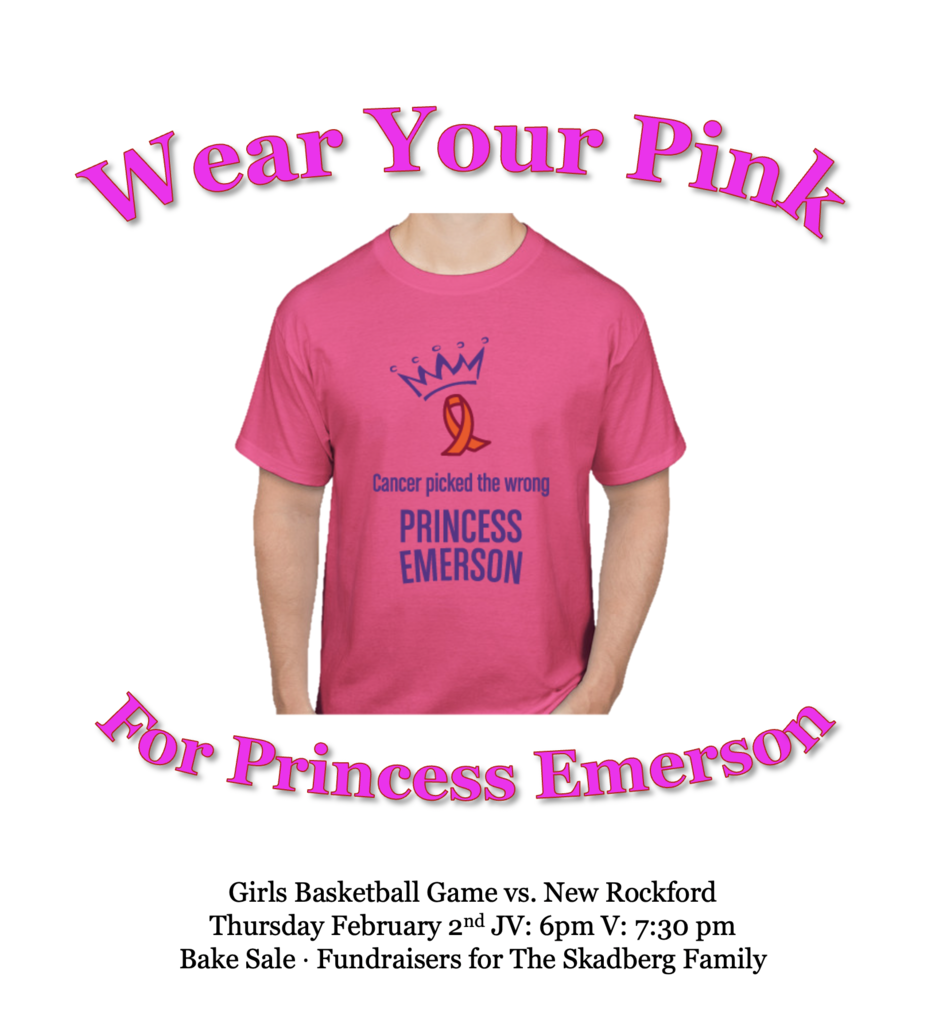 Wear Pink for Emerson!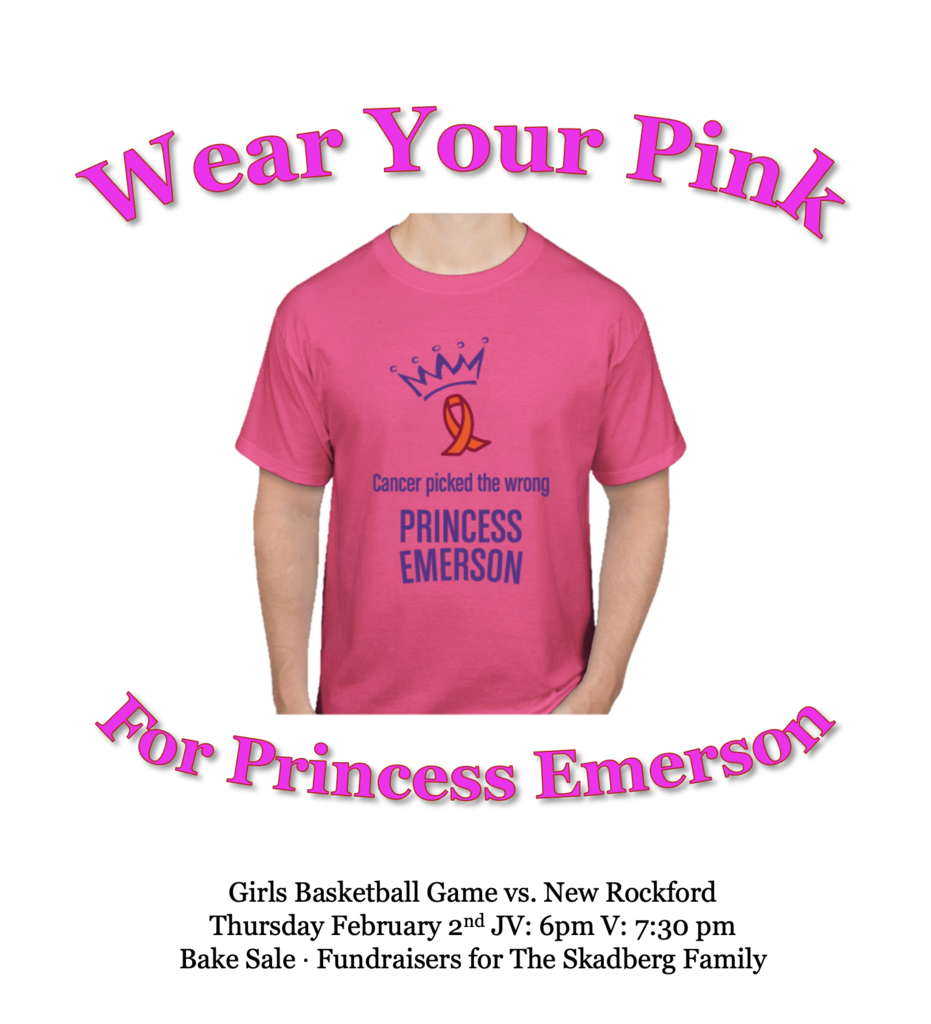 Mrs. Helm and Ms. Michaelson recognizing the Dance team at a student assembly this morning for their very successful State Dance performances. The team won Championships in Jazz, Pom and Kick. Good Job Team!!


Congratulations to the Carrington Cardinaires Dance Team! 1st place in Jazz, Pom, and High Kick! Way to go!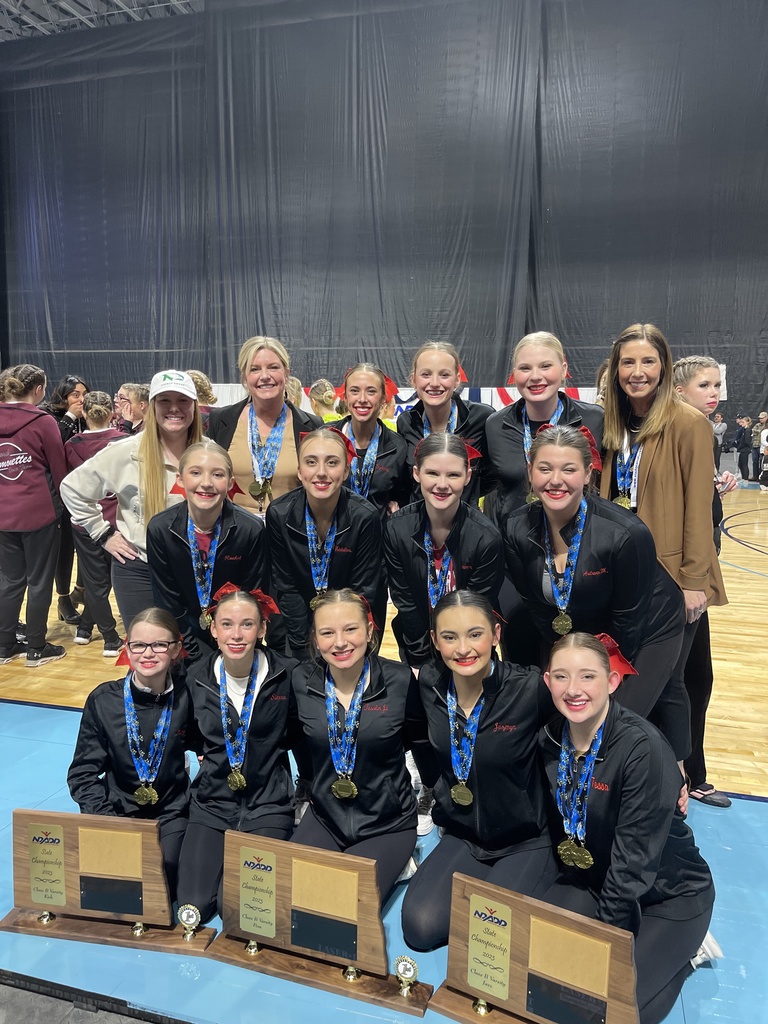 State Dance and our Carrington Cardinaires are knocking this competition out of the park! Their enthusiasm and energy was contagious today! CPS is so proud of them!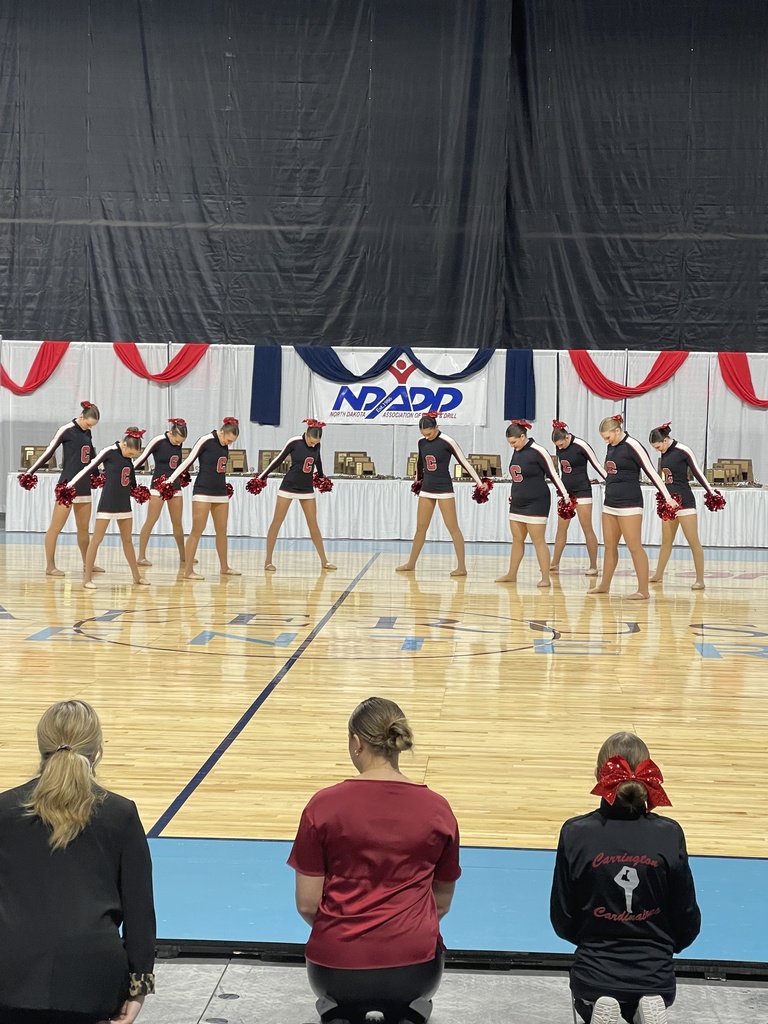 Congratulations to Lindsy Pavelko and Tressa VanRay for being nominated for coaches of the year in dance. Also, Good Luck to the Dance team at State this weekend!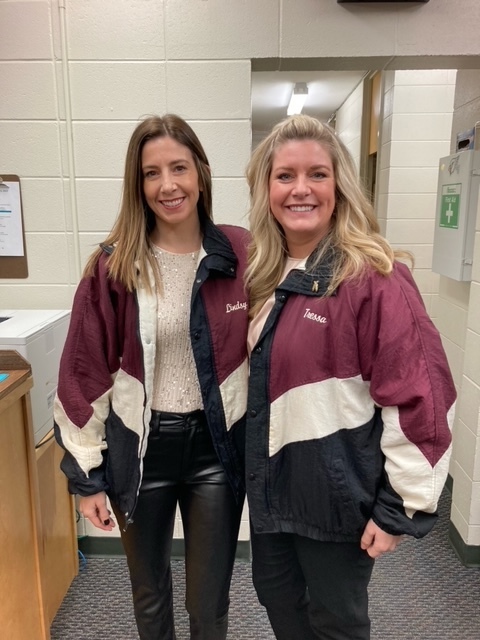 CPS is hosting Todd Whitaker today for staff professional development!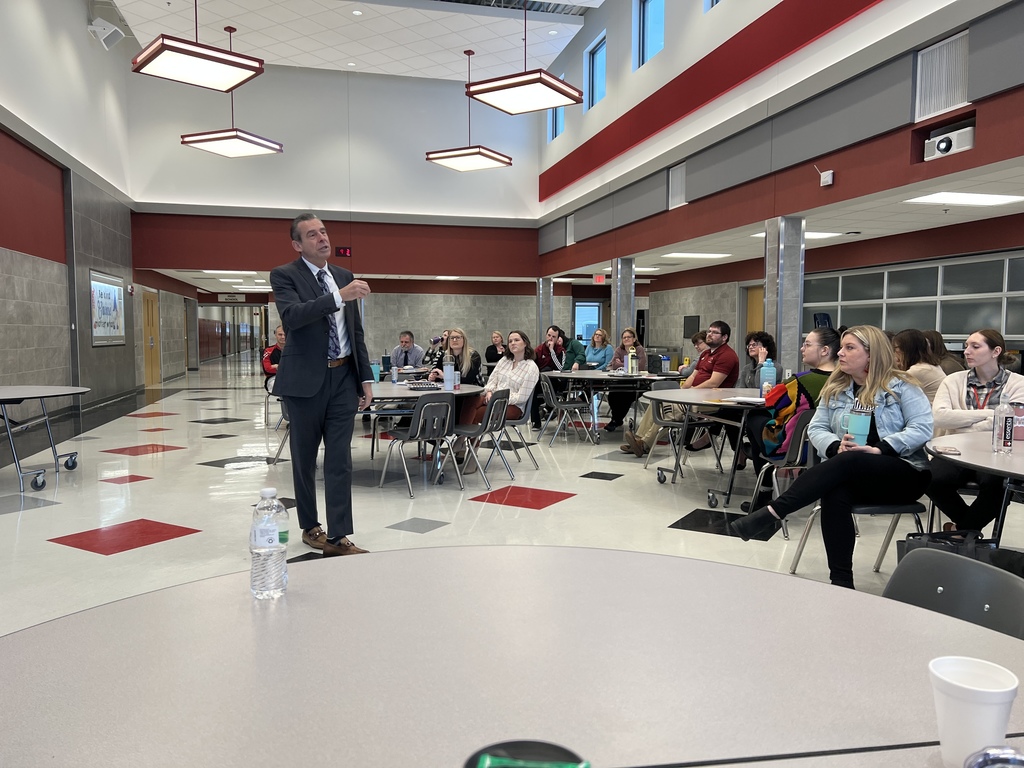 Carrington FCCLA is sponsoring a t-shirt fundraiser for the family of Emerson Skadberg. If interested in supporting Emerson's fight, please consider purchasing a t-shirt by using the order form provided (link below). The forms must be turned into the high school office by Friday, January 13th. Thank you for your support!
https://5il.co/1mxx9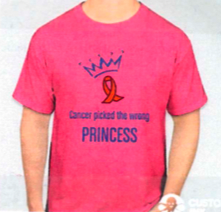 Carrington Cardinal clothing can be ordered from Game One (Formerly Universal Athletics) for the remainder of the school year. See below for more details and the link to ordering. *The store is open 24/7 and will ship to customers in 7-10 days. The store will remain open until the end of this school year. *When items are out of stock they remove it from the website * If you click on a garment and select the blue box that says "view more designs" you can choose from many different art templates
https://shop.game-one.com/north-dakota/carrington
Carrington Elementary is currently completing a STEM challenge! Here are some 6th grade pics! More to come!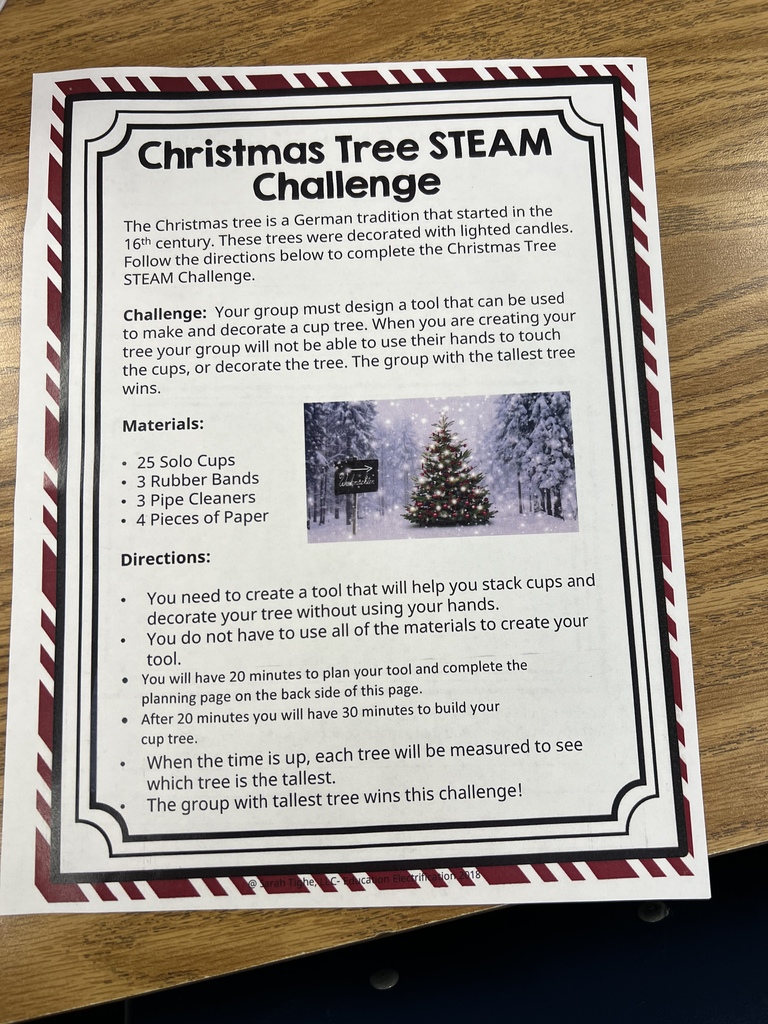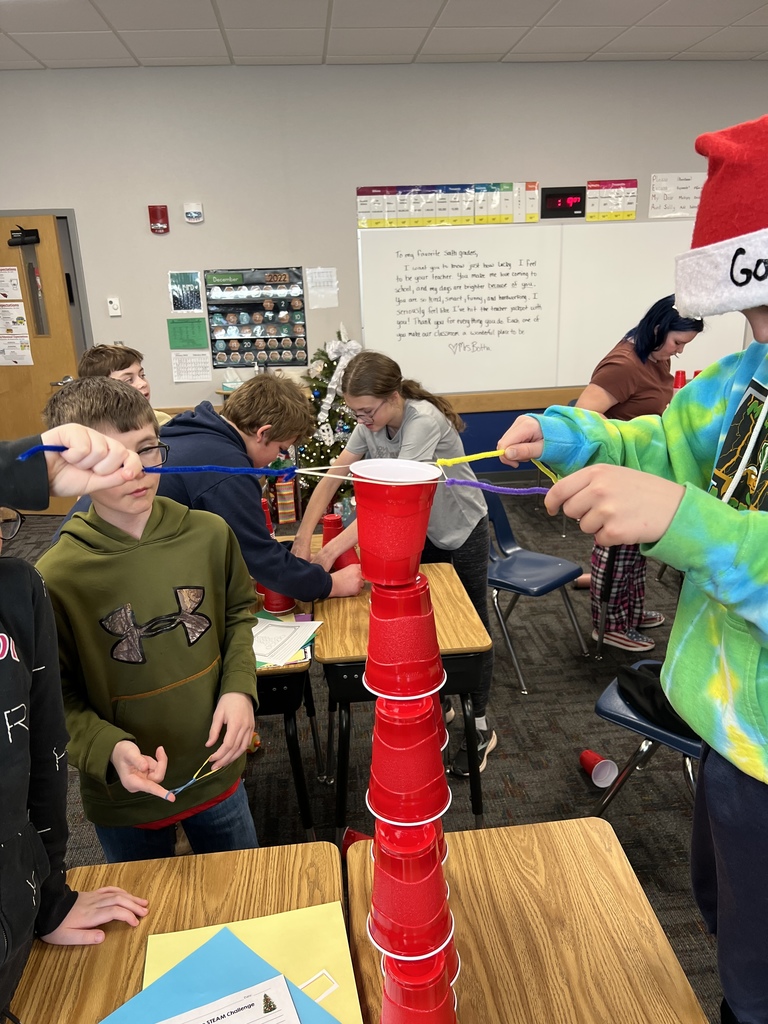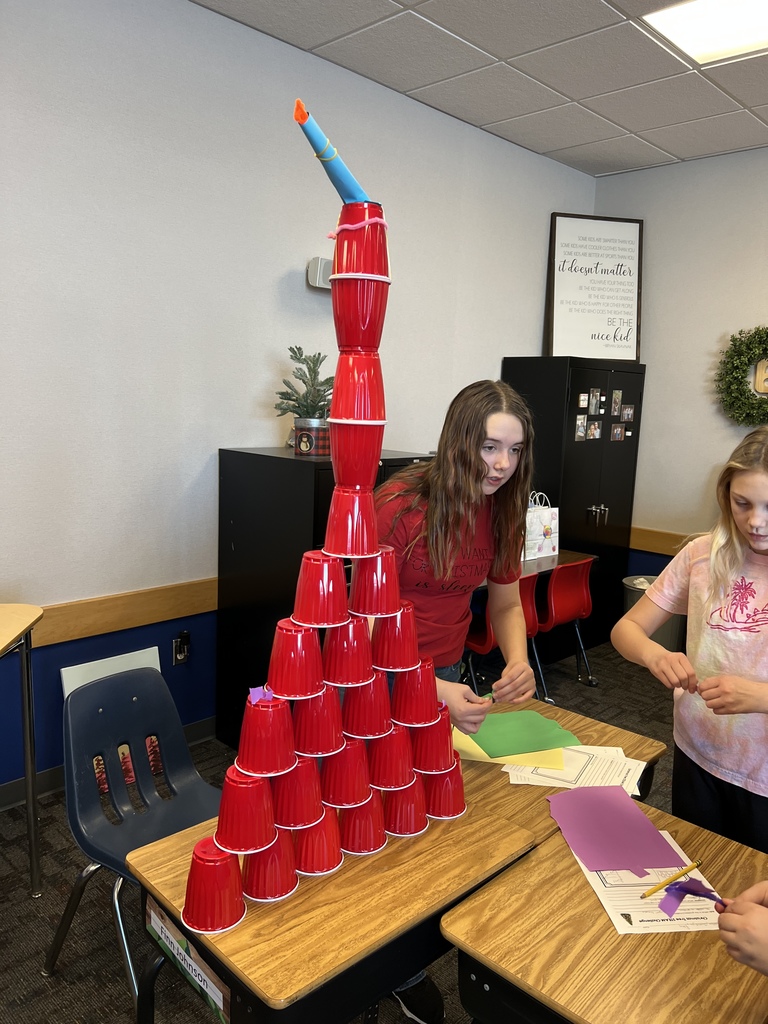 Congratulations to the following placers from this weekend's girls wrestling tournament: Kenzie Jost-4th, Kylie Skadberg-3rd, Mercedes Lura-5th, Journey Peltier-6th, Khendra Garcia-3rd, Kennedy Wendel-3rd, Trisa Schroeder-2nd, Jyllian Parker-6th, Karlee Lesmann-5th, Ashley Lindberg-1st

Congratulations to the following placers from this weekend's wrestling tournament: Skye Kramlich-3rd, Trace Hoggarth-1st, Nic Garber-4th, Kael Kovar-2nd, Max C-3rd, Callen Garber-3rd

Congratulations to the Cardinaires! They placed 1st in Pom, 1st in Jazz, and 1st in High Kick on Saturday in West Fargo. Great Job!!

The Jr. High Girls' basketball game in Valley City has been postponed. The Boys' game in New Rockford is currently still on as scheduled beginning at 4:30.
Parent volunteer, Chris Pierson, presented as part of the 6th grade electricity chapter!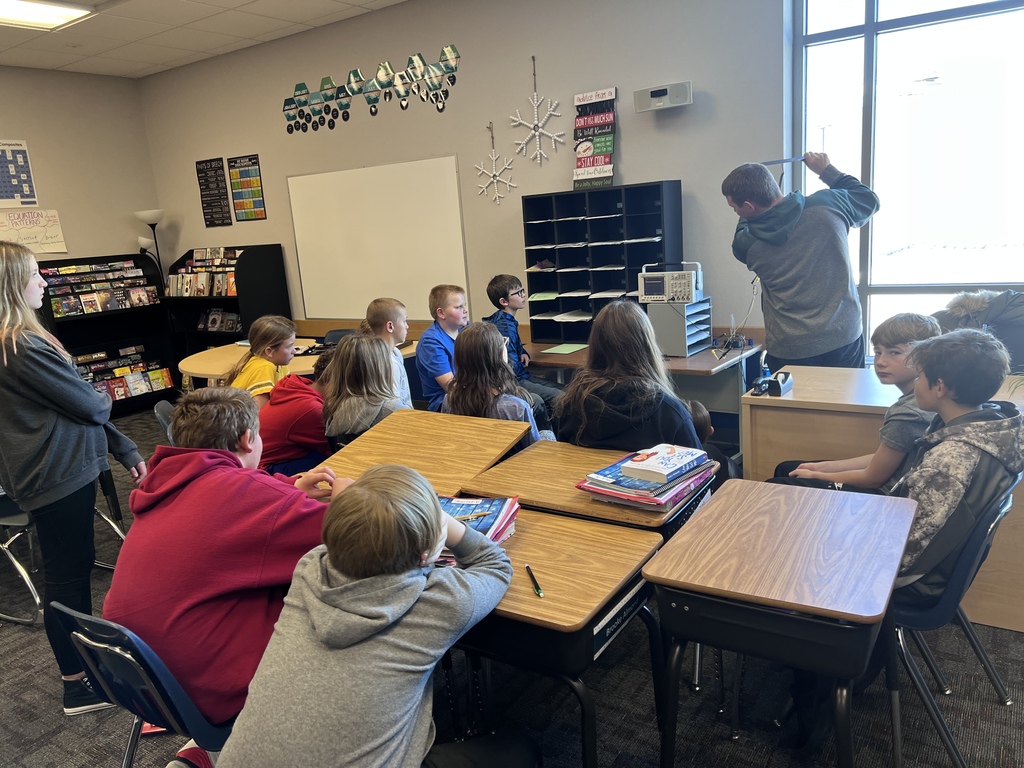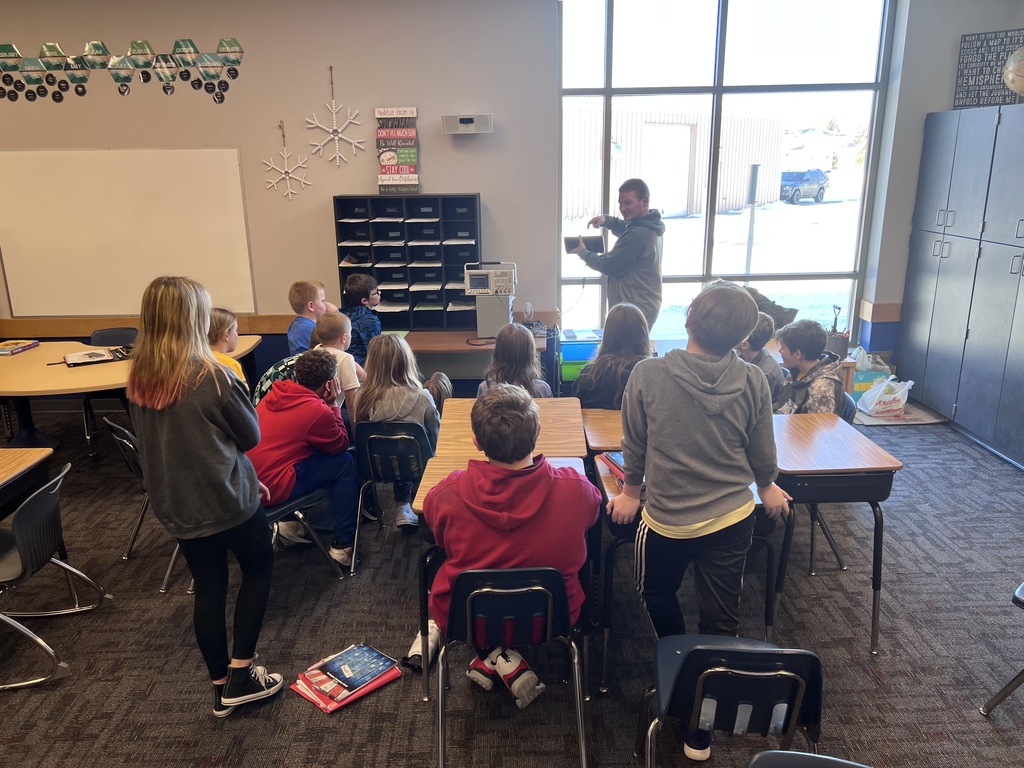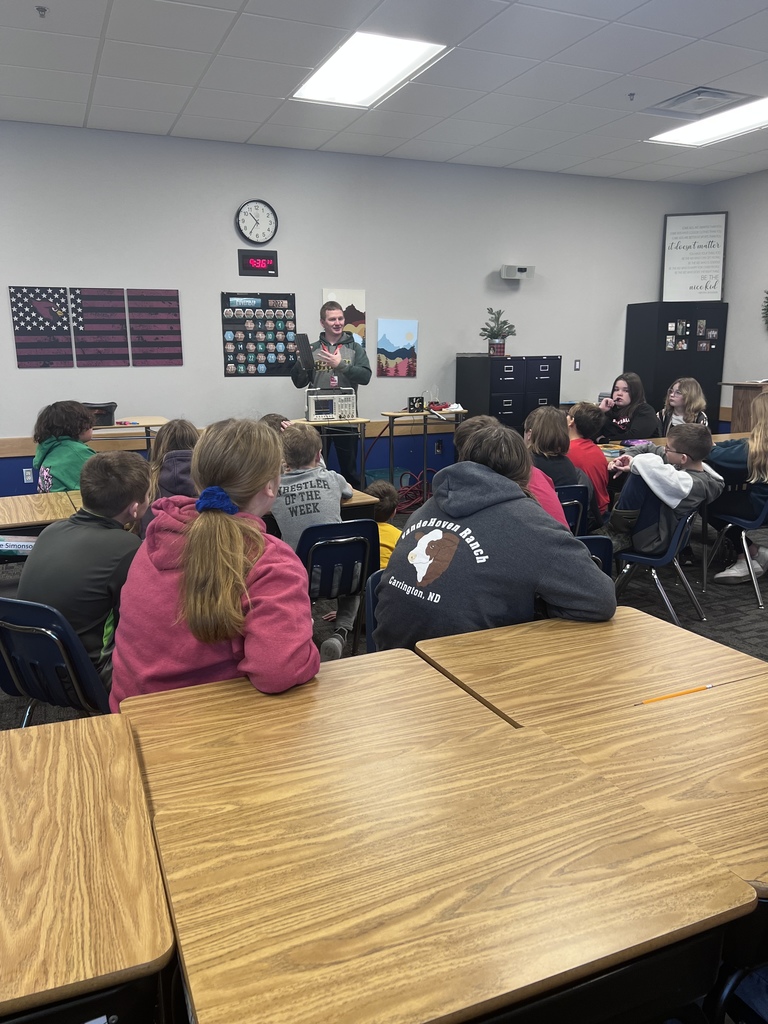 CPS partnered with Thrivent of Carrington to participate in Thrivent's annual Food Shelf Challenge. Participating classrooms collected items for Carrington's Daily Bread. By collecting at least 500 items, Thrivent's Northland Region will donate $500 to Daily Bread. As a district, we donated over 1700 items! Mrs. Page's class was the elementary winner! Here they are enjoying a pizza party they were awarded!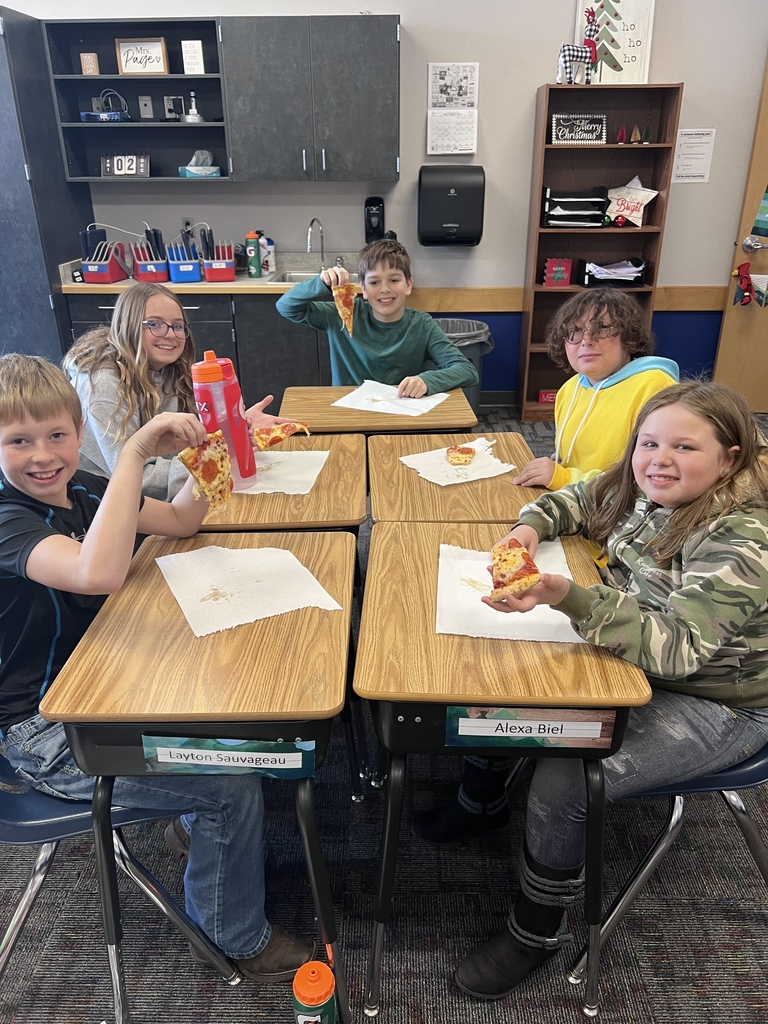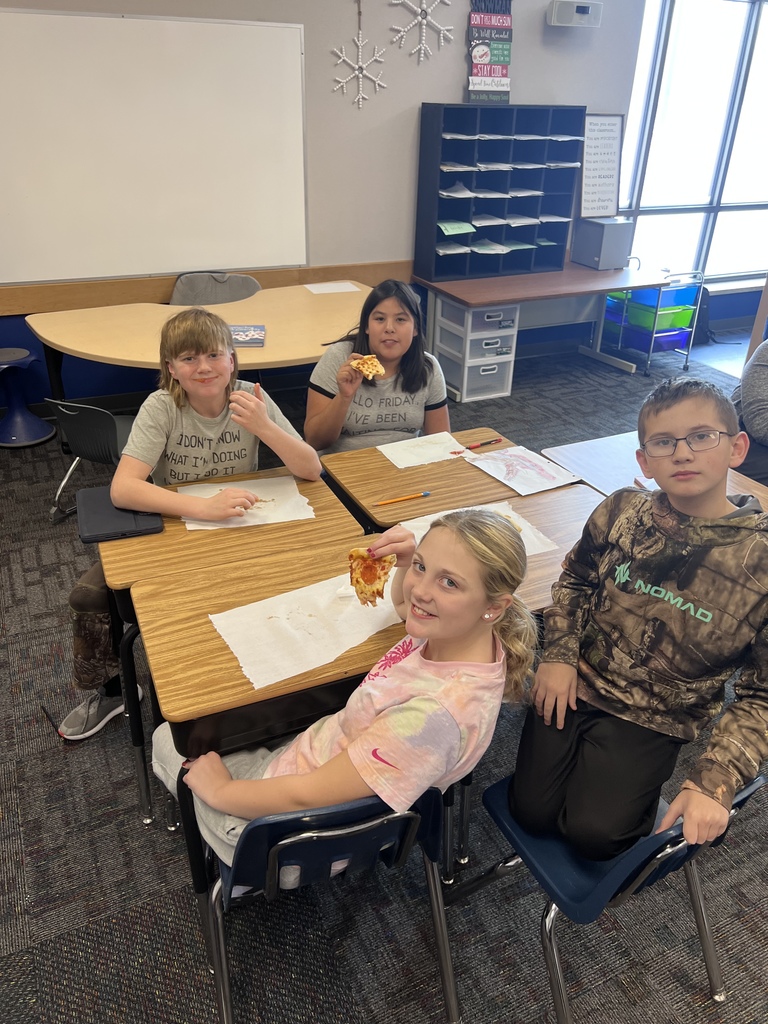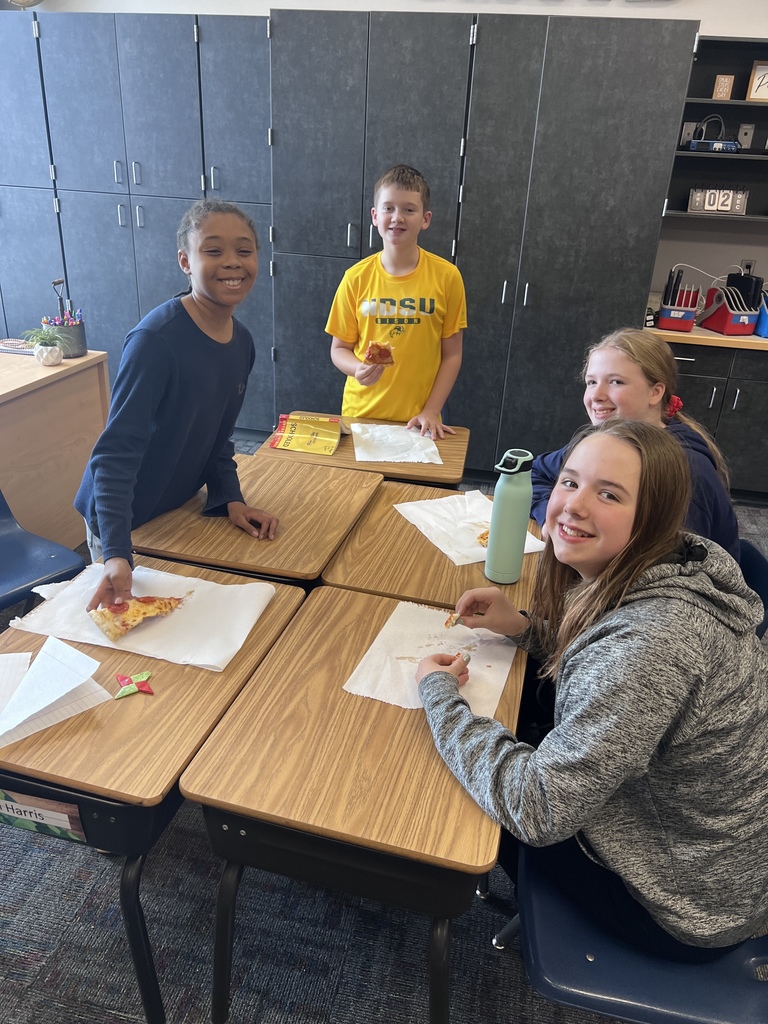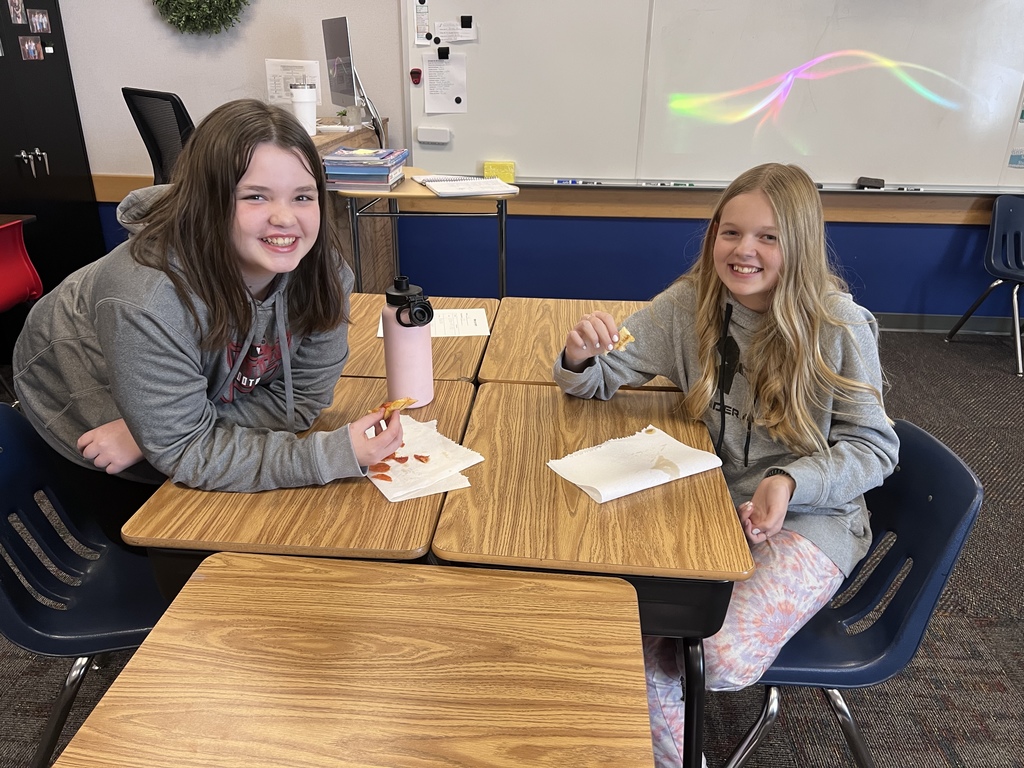 Chris "Shoof" Scheufele, presented to CPS students and families on resiliency and conflict resolution!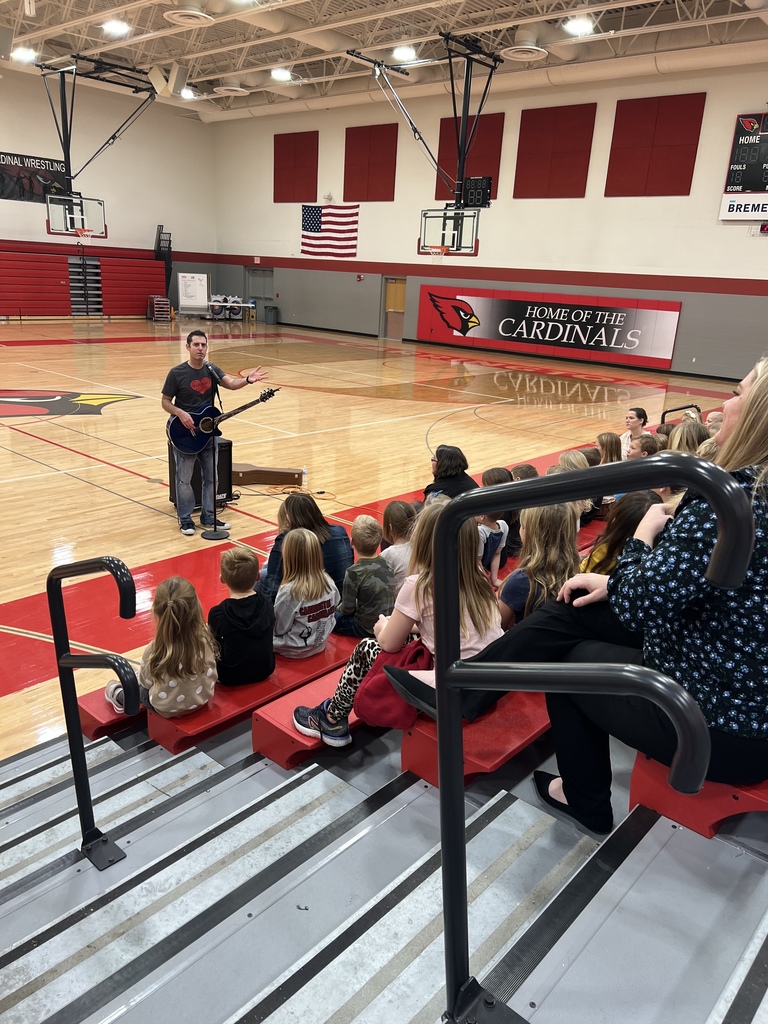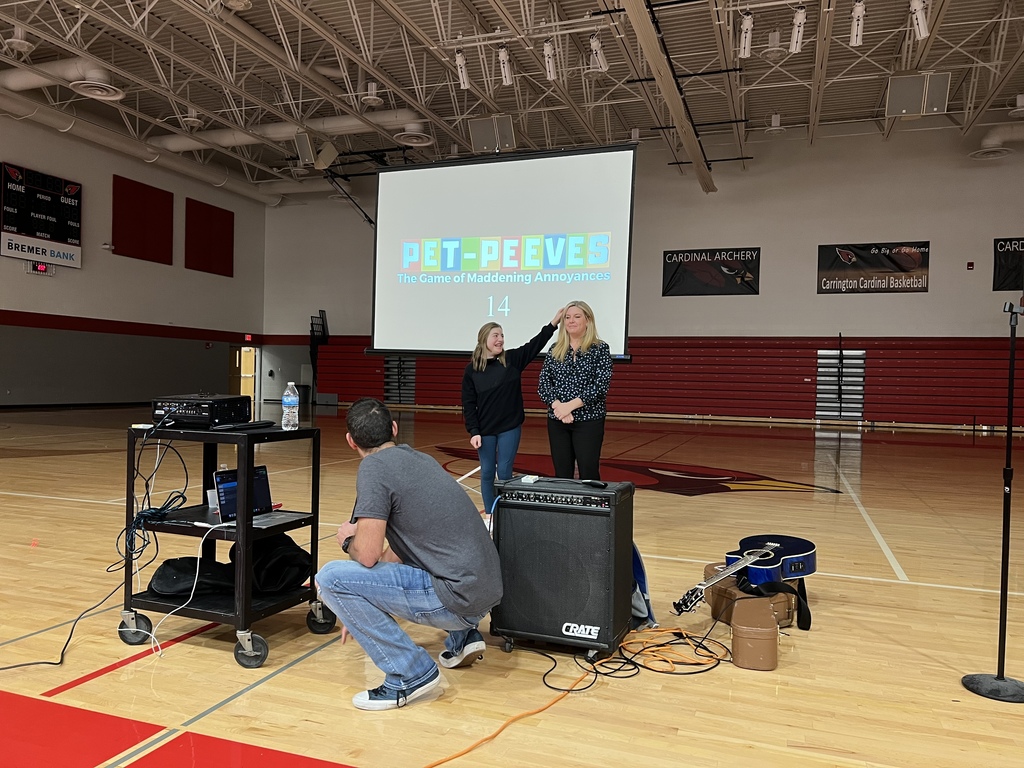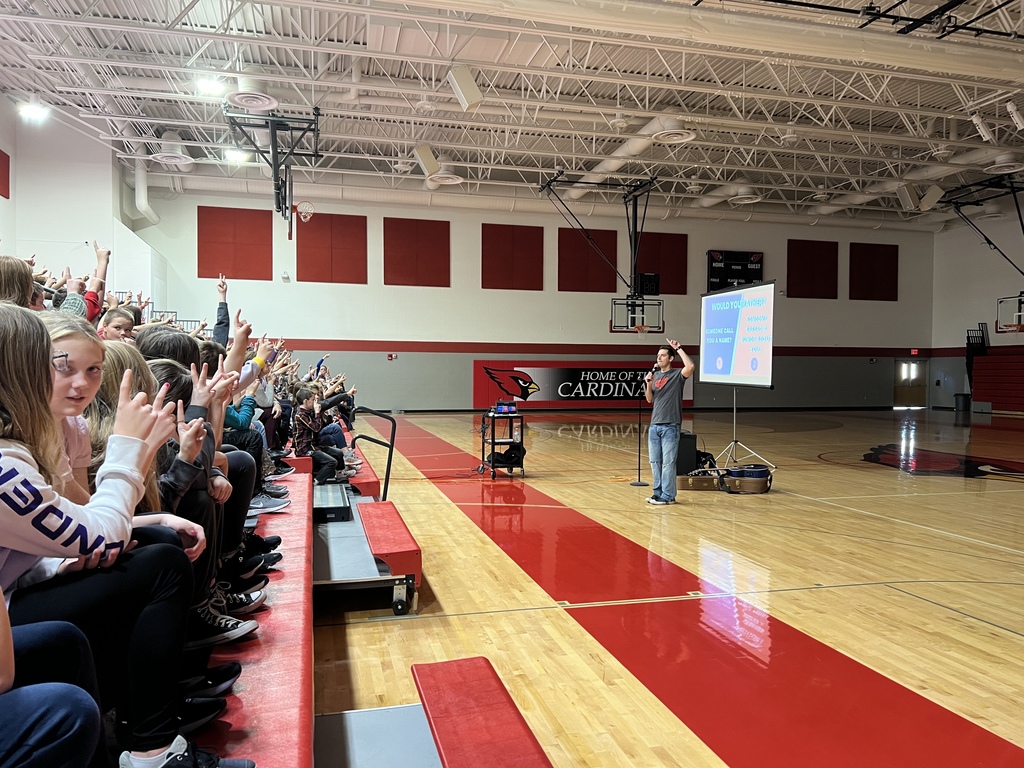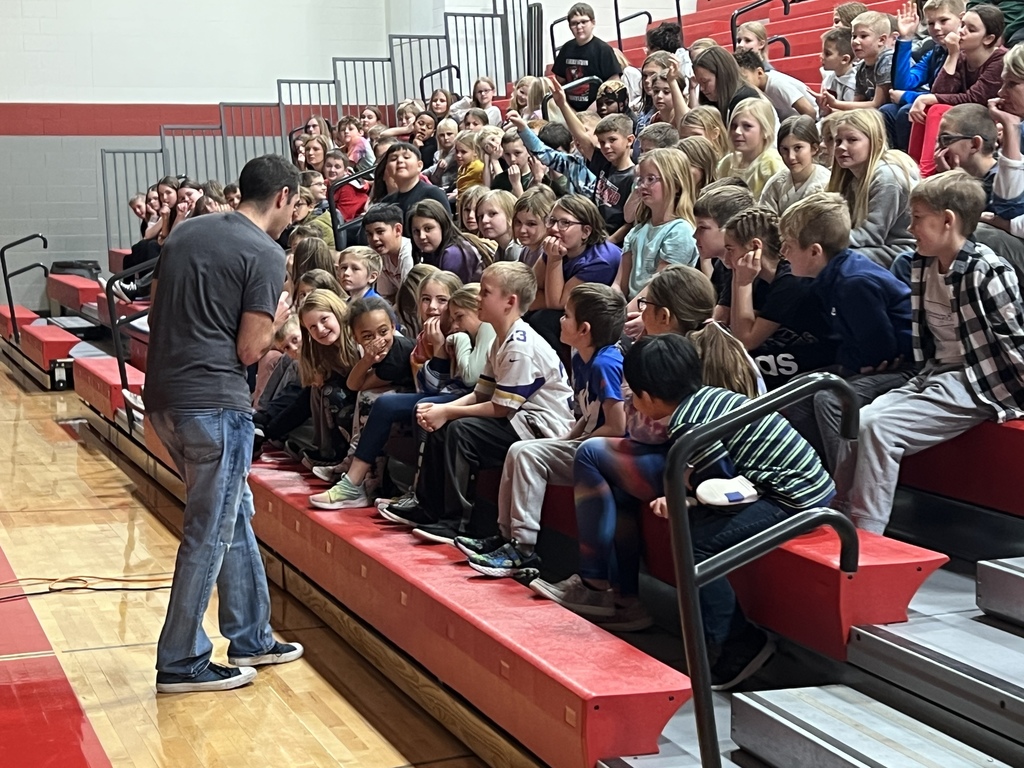 Congratulations to our latest millionaire readers!